I had grand intentions of getting a nice new artificial tree this year, but I didn't get myself into gear in time.  So, I brought up the little pre-lit one my Mom had given us years ago, and set it on a little table that she had used as a little girl to keep it out of toddler/cats/dogs reach.  It ended up looking quite cute, but I needed a tree skirt.  Oooh!  An opportunity to get some yummy fabric!  I decided on a Moda jelly roll – Kate Spain's 12 Days of Christmas – super cute and lots of fun colors!
I more or less winged the design – since I was working with 2 1/2″ strips, I figured a hexagon would work out best.  Here's a quickie tute on what I did:
Making sure to use strips without a directional design, piece two sets of seven strips together and then use the 60 degree angle on a quilt ruler against the bottom or top edge to end up with six triangular pieces.  This was for a pretty small tree/table, so you'll have to adjust if you're making a larger tree skirt.

Piece the six triangles together, leaving one edge unattached as the opening.

Layer backing (a leftover piece of twill from Arden's halloween chef costume), batting (stash), and the quilt top.

Pin.

Quilt.  I used a patchwork stitch with red thread and stitched in the ditch.  You could freehand quilt this, or use a straight stitch to stitch in the ditch.

For binding, attach enough strips together to go around all the edges.  Iron in half lengthwise with wrong sides together.  With raw edges meeting on the pieced side of the quilt, stitch all the way around.

Trim all the excess batting and backing.

Turn binding to the backside, and stitch with a hidden stitch.  I normally machine my bindings, but on small projects, I like the nicer look of a hand-sewn binding.  This one especially with all the angles was a better candidate for hand-sewing.
Tada!
Since this was a jelly roll, I still have quite a bit of fabric left over with some other projects in mind.  I used the scraps of this for one project, and I'm thinking some pillows would be cute.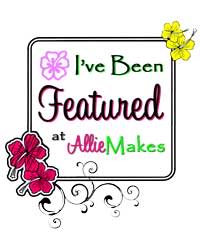 Linking to parties in my linky party directory, and to: