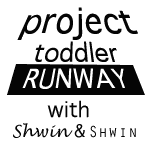 Week 2 projects are posted over at Shwin&Shwin. This week we were to take inspiration from a flowered headpiece for the A Flower in Your Hair challenge. The results are amazing! Go check them all out and vote for your favorite! Voting is open through Sunday.
This time I took pictures along the way to do a tutorial, so you won't have to wait long – I'll post it as soon as the polls close on Sunday.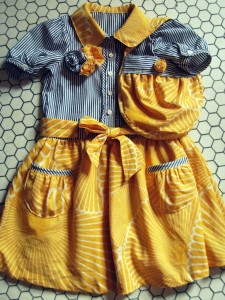 I'm working on the tutorial for my Arden dress from Week One's challenge The Shirt Off Your Back and hope to have it finished tomorrow or Sunday, so stay tuned!