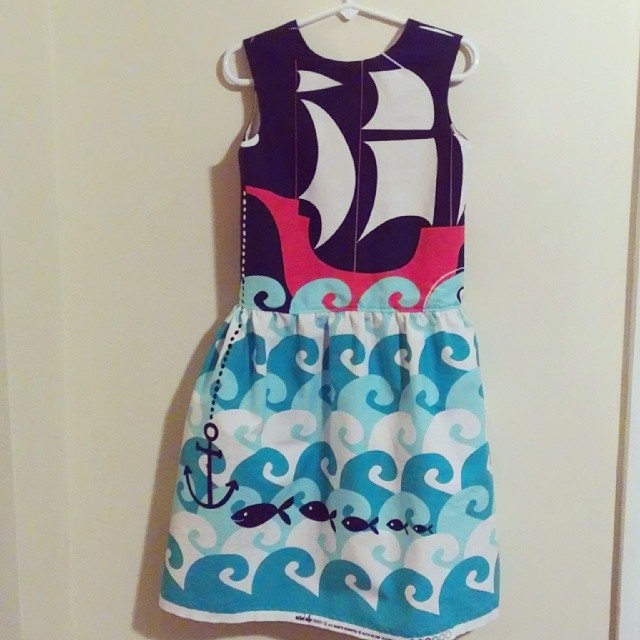 One of the added challenges of participating in Kids Clothes Week for me is that I work Monday – Wednesday, so that means I'm doing my hour of sewing well after dark and the kids are in bed. This equates to crappy late night photos of a hanging garment that I post to Instagram hoping you'll all Ooh! and Ah! over it.
So now I'm posting my crappy late night photo from Instagram on my blog hoping you'll Ooh! and Ah! over it!
I added the skirt to the bodice I finished the day before. I matched up the line of the anchor from the bodice to the skirt, which meant there was a little extra gathering between that line and the side seam. I'm so happy with how this is turning out! I haven't had a chance to try it on Arden for length, but if it's anywhere near the right length like this, I'm giving hard considering to keeping the selvage a la Made By Rae like she did here. If it's not long enough, I'll add a hem band, which is an option I'm offering in the pattern. The uncertainty of the skirt length is because I'm constrained by the gorgeous Ahoy Matey panel fabric from Michael Miller – I wanted the boat to end right at the waistline which left only so much of the waves below.