Well, it's that bittersweet day – the last day of the Matinee pattern tour.  We are most certainly not going out with a fizzle, though – we have three more awesome versions of the pattern today!
Did you know that I am learning the details of the outfits along with you?  I only get to see the teaser photos I share with you and maybe a short description of the garment before I click through after the posts go live.  It's a fun adventure each morning to go see what was made!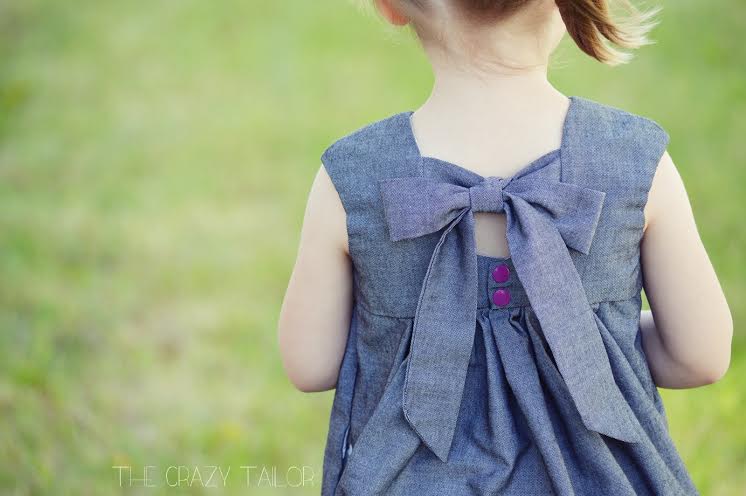 For the beginning of the end we have Sarah from The Crazy Tailor.  Remember, she won the most recent season of Project Run & Play amidst some amazing competition?  Check out the cool version Sarah made with the waistline raised all the way to empire height here!
Next up is Hayley from Welcome to the Mouse House.  Hayley and I were already online friends, and became "IRL" friends after rooming together at SNAP! Conference.  You might know her from her designs at Mouse House Creations and Willow & Co., among her other amazing endeavors.  She cut into some coveted AMH voile for her Matinee, and the result is so beautiful!  Read more here.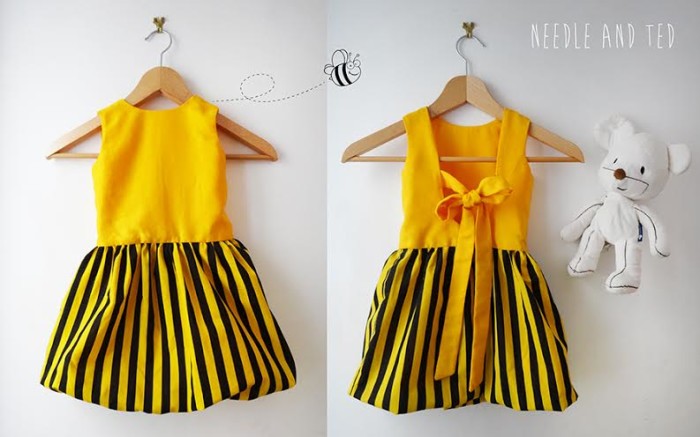 And last but absolutely not least is Olu from Needle and Ted.  Olu has set a challenge for herself to make all of her daughters' clothes for at least a year.  That's quite an ambitious and admirable goal!  She transformed her Matinee with a few little changes to make a big impact; read more here.
I hope you've enjoyed getting to see all the different variations of the Matinee Dress and Peplum Top pattern our tour participants have brought to you.  I certainly know I have!  It's like a little present in my inbox when new finishes would come in – what better way to celebrate my birthday week?
There's a few short hours to buy the Matinee pattern for 20% off with the code matineetour20 in my pattern shop.  Many of my tour participants have signed up to become affiliates of my pattern shop, so if you click through from their site you'll help support their fabric habit.
… and the nine great prizes which were donated for the tour!  Be sure to enter and check out all these fabulous sponsors and tour participants in the Rafflecopter giveaway below!