It's about darn time, right?  I finally have the Doll Dressage Leggings finished, modeled, photographed and loaded into the listing.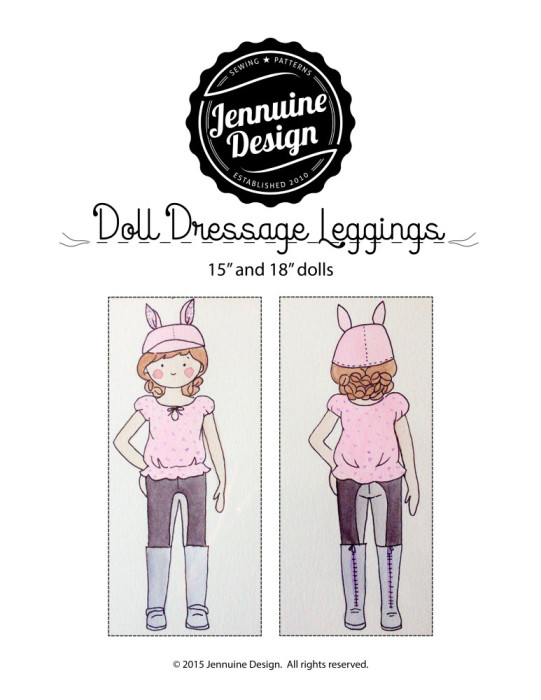 The pattern itself has been done since shortly after testing of the Haven Acres Mini Collection wrapped.  I had a few talented ladies sew test leggings to get the fit correct for both 15″ (Bitty Babies) and 18″ (American Girl, Our Generation) dolls.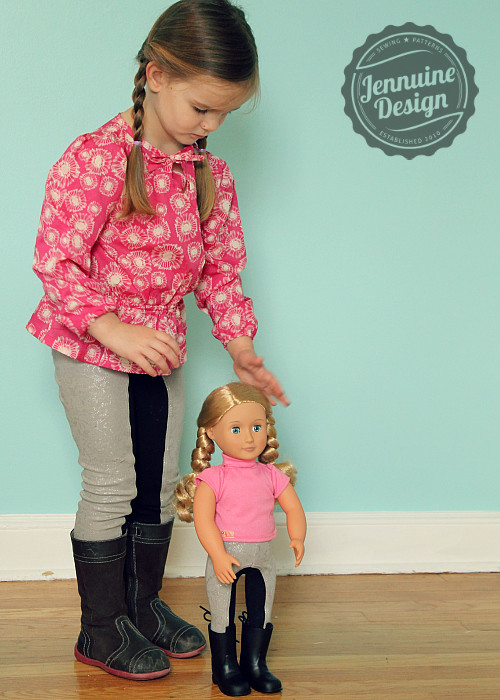 What was missing was modeled shots with a dolly and me coordinating outfit.  We only just got this Our Generation doll for Arden's 6th birthday.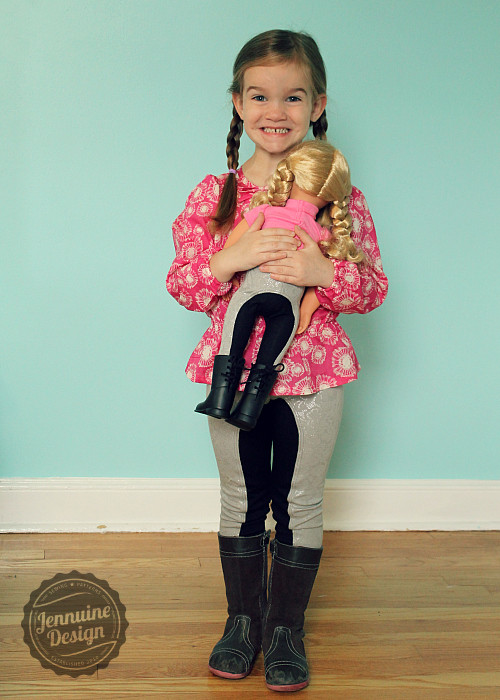 The doll is wearing the shirt she came with – I hope to eventually have doll patterns for most patterns in my shop, but I haven't begun working on the Haven Acres Blouse like Hadley is wearing.  Hadley has on Arden's leggings which are too big for her, but the pair I made for her in these fabrics have been well-loved and have holes in the knees and paint on one leg.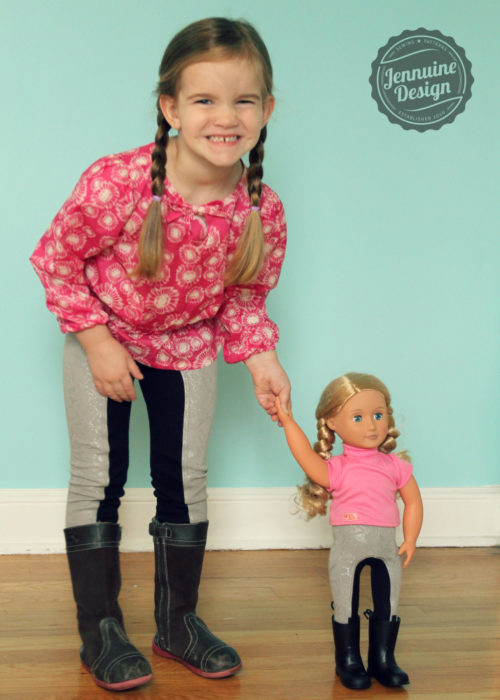 This doll pattern is listed with "pay your price" like the Doll Verona Dress.  This means you choose what price you'd like to pay, including $0.  But if you'd like to you can select a payment that suits you.  So go grab it and start sewing up some adorable coordinating looks!