While my sewing table was being used as a temporary island countertop in our new kitchen, I took the time to cut out a couple of patterns to sew up – one of them was another Cocoon Dress by Groovy Baby and Mama.  The first two Cocoon Dresses I made just before Christmas are already in heavy rotation.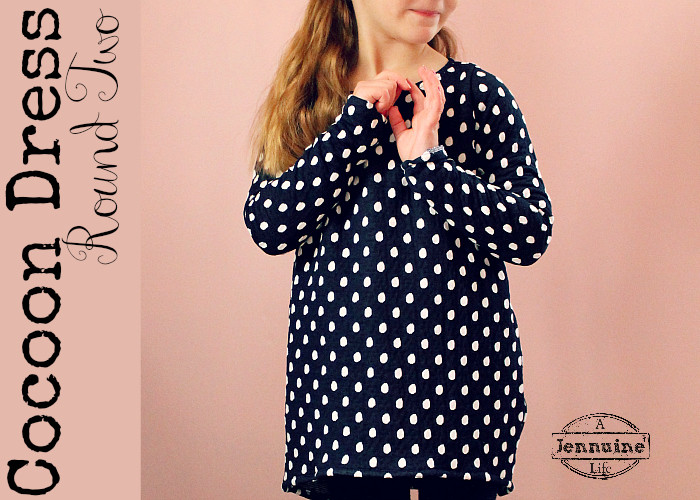 I could just barely squeeze this one out of the leftover fabric I had from the Uptown/Downtown Dress I made myself.  It's a textured knit from Michael Levine Inc.  I can't find the exact one listed any longer, but this is the black and white version.  I know it's not vastly different from the other two Cocoon Dresses I made already, but with the navy/white vs. black/pink combination, I think they're enough different.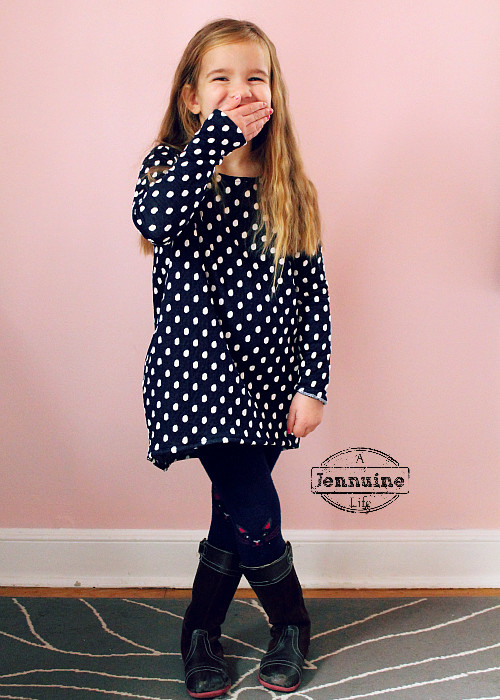 For this one I left off the shoulder frills – the edges of this fabric get a little stringy, so it wasn't a good candidate and I didn't have a navy that matched well.  I kept the lengthened sleeves like I made before, and this time I didn't add a neckband.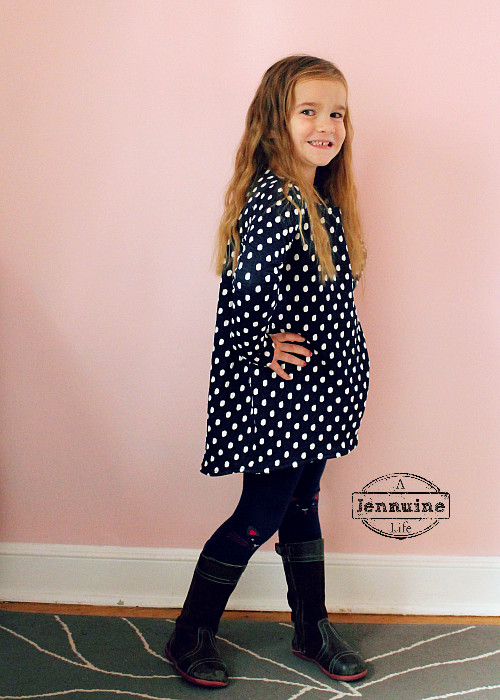 Like I mentioned above, I only barely had enough of this fabric – so much so that I had to re-draw the back curve to fit it on.  So it's not quite as long and graceful as the original, but it will do!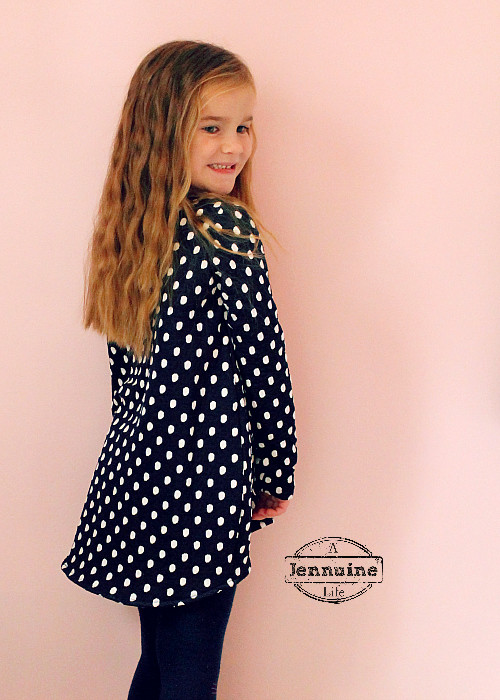 The back hem is kicking out a bit – I had to make a double turn hem due to the fraying edges, and I didn't want the serged edge to show on the longer back edge.  I'm pretty sure it will relax after washing, since it lessened a fair bit with some steam.  Combined, the "sponginess" of this fabric, the shorter curve and the double turn hem made this one a fair amount shorter than the other version I made Hadley.  This length probably warrants leggings instead of tights, and it will definitely be tunic length on Arden.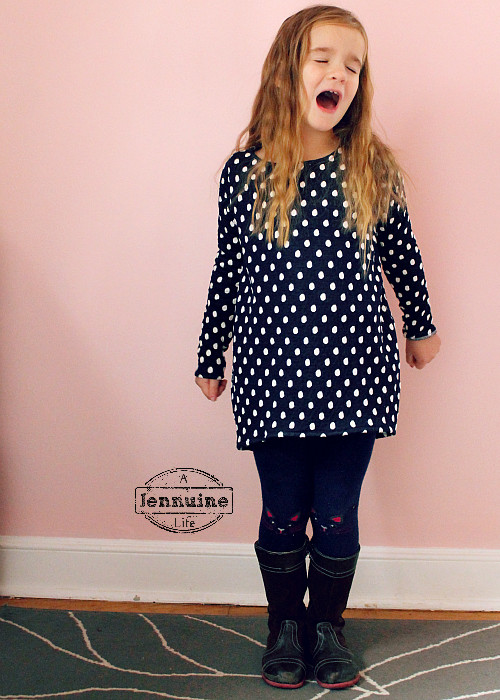 This is the first time taking photos in Hadley's freshly painted room.  Previously it was a country blue and I just finished painting it the other day.  We'll be converting her crib to a full size bed and once I have all the finishing touches complete, I'll give a tour.  But expect to see a mix of aqua and pink backdrops from now on!
Outfit Details
Dress: Cocoon Dress by Groovy Baby and Mama in textured knit from Michael Levine Inc.
Tights: Target
Boots: See Kai Run