Today's post is brought to you by the lovely
Eleena Dress
pattern by
Coffee & Thread
.  The Eleena Dress is Olga's latest pattern, and not the first I've sewn.  I previously shared the
Antalya Dress
I made for Arden last summer.  In the interim, Kid Approved became Coffee & Thread.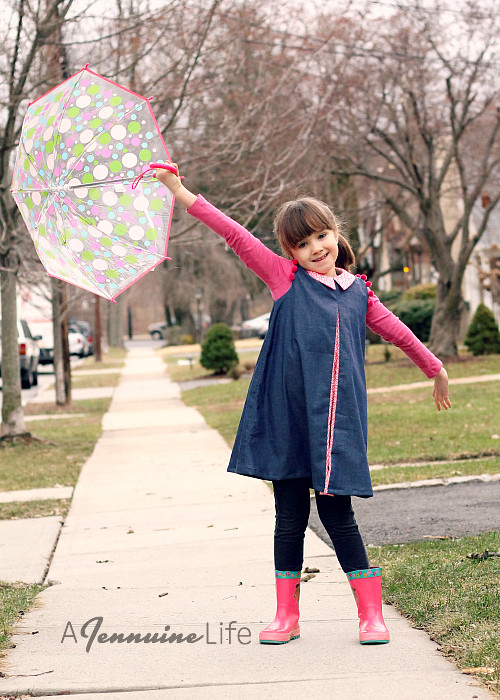 The Eleena Dress is for girls 2 through 12 years.  It's a 60's inspired a-line dress with a box pleat detail on the front that is just begging for some interesting fabric combinations.  There are three sleeve options: flutter sleeves, short sleeves, and long sleeves with cuffs.  I played with the flutter sleeve construction, replacing the flutters with large pom pom trim.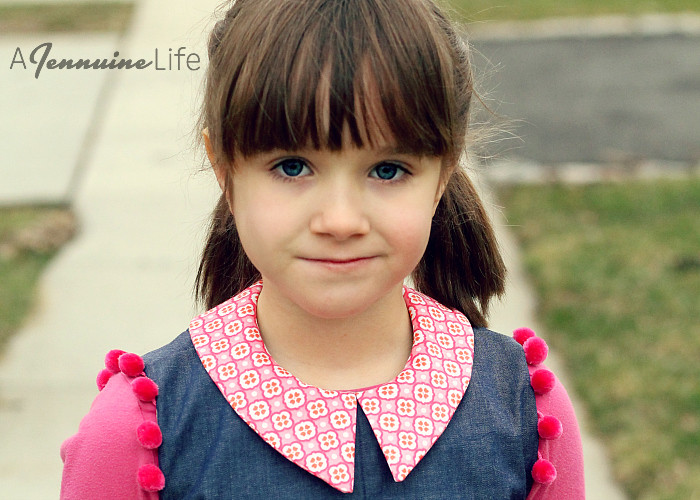 The pattern is put together nicely, with some interesting details that I really appreciated.  Like small darts to shape the back of the bodice on sizes 6 and up, which is what I made for Arden.  When I make this again I might make those darts a teensy bit smaller since both my kids have pretty square, broad shoulders so they don't have as much of a curve to their back as the average child.
I also appreciate how well the collar is shaped so that it hugs the neckline.  If you ever see or make something where the collar just sticks out, it often means that the collar is drafted exactly the shape of the neckline without making the necessary adjustment to lay properly.  I wish I had taken the time to fussy cut my fabric for the collar so the medallion pattern was symmetrical, but I didn't notice at the time.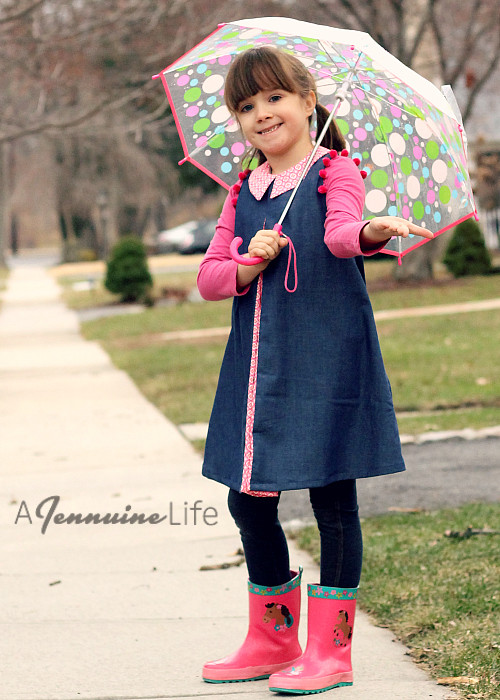 I've been giving Arden more input into what I make for her, so the pom poms were her idea after she agreed to the chambray for the body of the dress and pink lawn for the inset and collar.  She's ever so much more likely to reach for something in her closet if she's had a say in it so if she wants pom poms instead of sleeves, why not?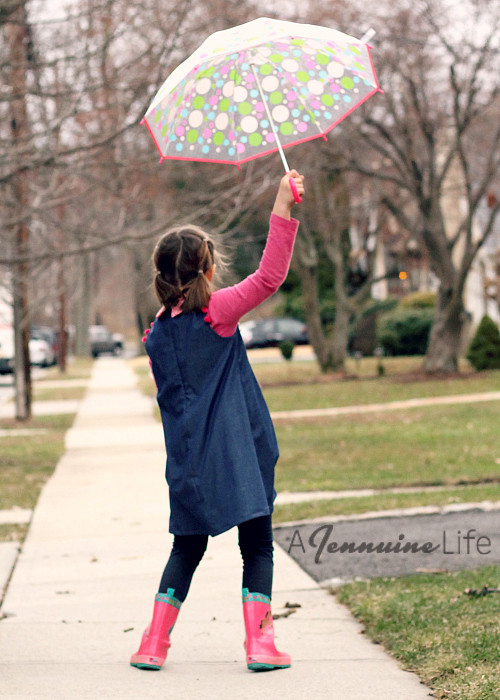 The weather hasn't been cooperative for the days leading up to my post, so we made do by donning rain boots and bringing an umbrella in case it started to downpour.
The dress closes with an invisible zipper, shown (or hopefully not shown since it's supposed to be invisible, right?) here.  I promise I pressed the dress as I was sewing and after I finished, but the chambray seems to want to hang on to some fold lines from being stored.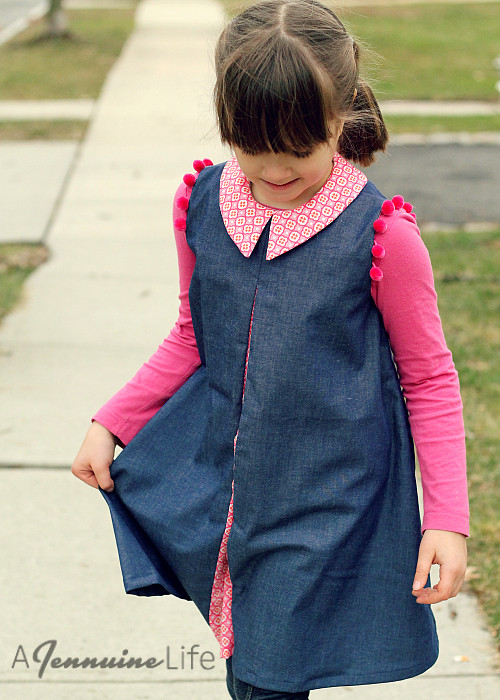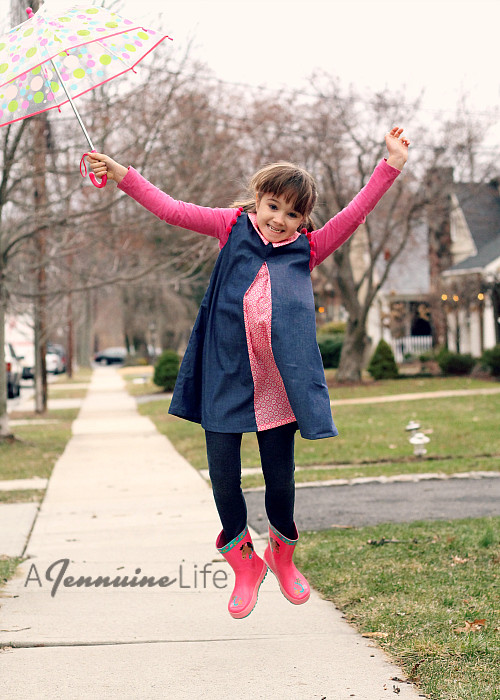 Be sure to visit the rest of the bloggers on the tour to see their interpretation of the Eleena Dress:
February, 22
February, 24
February, 26
February, 29
March, 2
March, 4
March, 7