Earlier today I loaded the Doll Naples Dress and Tunic pattern and the dolly and me bundled pattern into my shop and Etsy.  I'll get to Craftsy shortly, but I'm out of steam at the moment.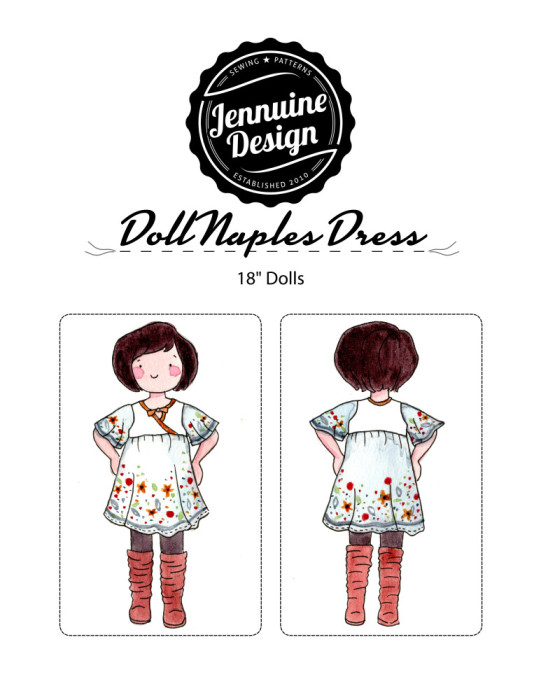 It has all the features of the girls' Naples Dress pattern with the exclusion of the wide tie and the addition of hook and loop closure for easier dressing.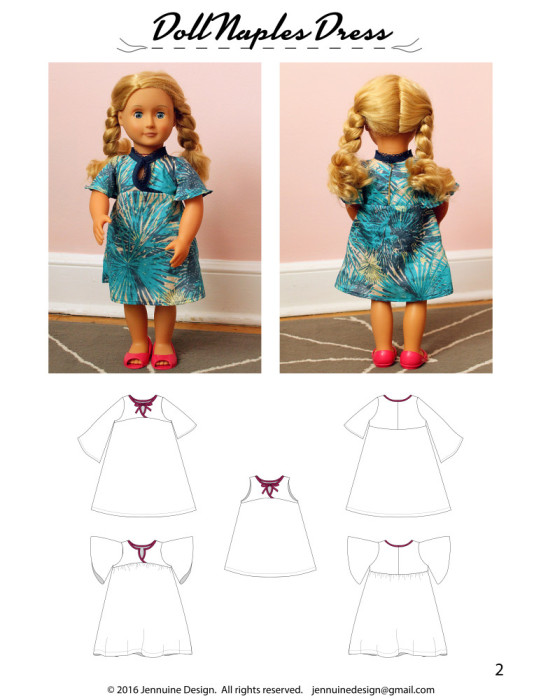 I made two versions to check the fit on the doll; particularly to ensure the sleeves eased in smoothly.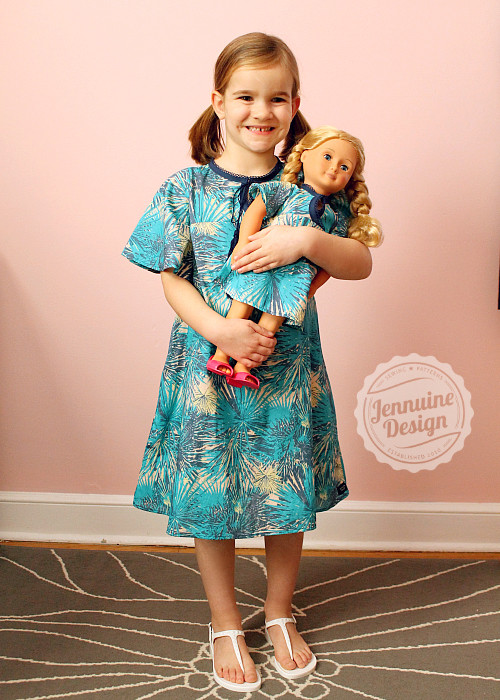 Hadley's dress with the tasseled tie made with Coastline fabrics from Sharon Holland for Art Gallery Fabrics got a matching doll version with butterfly sleeves and an a-line dress.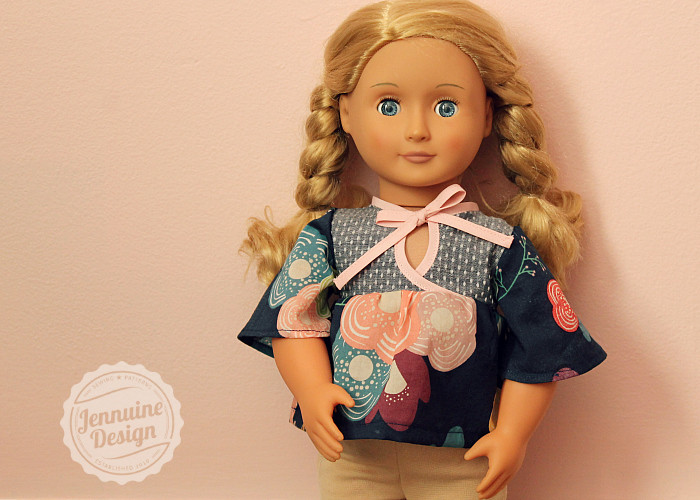 Then I made an elbow length bell sleeve gathered tunic version using just a bit of the Happy Home voile I had leftover from the Satya Romper I made last summer.
In the pattern I give some tips to help make sewing a teensy doll dress a little less fiddly.  One of them I shared on Instagram that isn't rocket science but can cause a moment's pause if you haven't needed to use it previously: when sewing a small sleeve or other round that won't fit over your machine's free arm, sewing with the presser foot inside makes it ever so much easier.
On the first one I took some shortcuts and proved that it's always best to take the time to do things properly.  Basting to help ease in the sleeve caps and curved hems, etc.  You can see how much more crisp the sleeve hems are on the doll bell sleeve version compared to the doll butterfly sleeve that I tried to eyeball and finger press. Do as I say and not as I do and all that.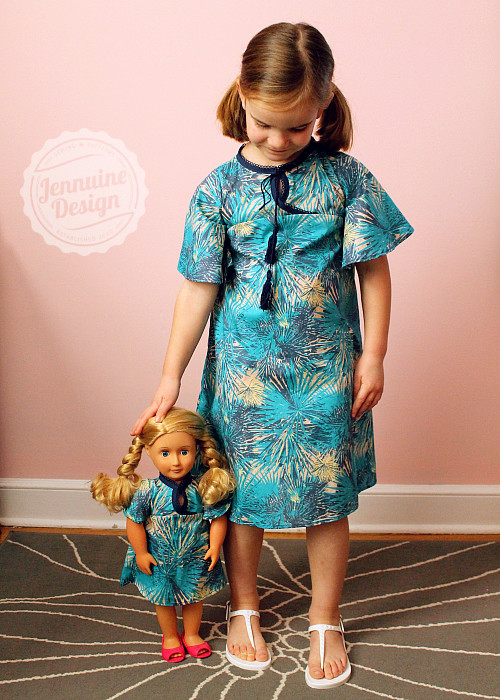 I have two listings with the doll pattern: one for just the doll version that is pay your price with a suggested price of $3, and a bundled listing with the girls' version.  Through Sunday the bundled pattern will be $8 with no code needed.