Satya season is coming around again!  The first Satya Romper I made for Arden still fits, but there isn't any extra room to spare.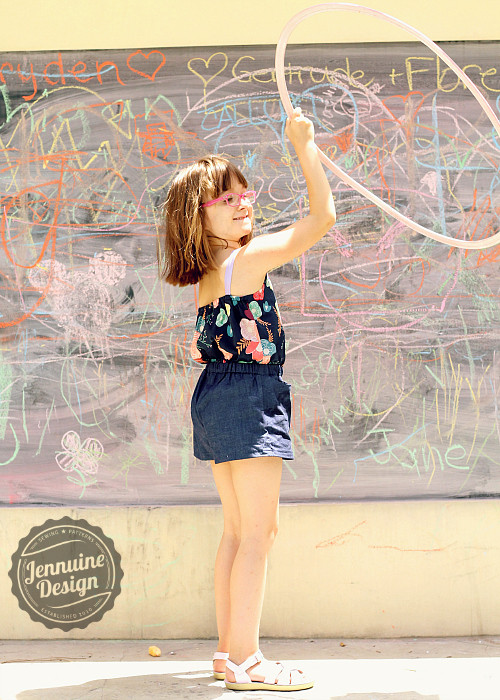 So I thought I'd make Arden a new one and pass the original to Hadley.  In my eagerness to make sure there was a little room to grow, I made this in a size 7 when I should have made a lengthened size 6.  Arden still fits width wise into size 6, but I've been buying her ready to wear leggings a size up and I think I just got it in my head that she needed a 7.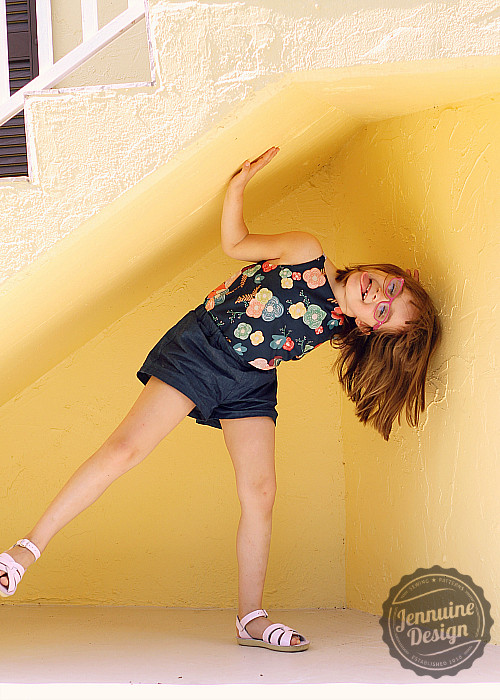 The photos look like they were all taken at the same time, but the first one with the chalkboard background was taken much earlier in the day at a children's museum.  I thought I'd be able to convince Arden to do a shoot there, and she posed for a few, but wasn't feeling it.  Later that evening we walked a few houses down from my parents and snapped a few more – many of them with a very goofy model!  It was pure coincidence that the wall colors matched so well.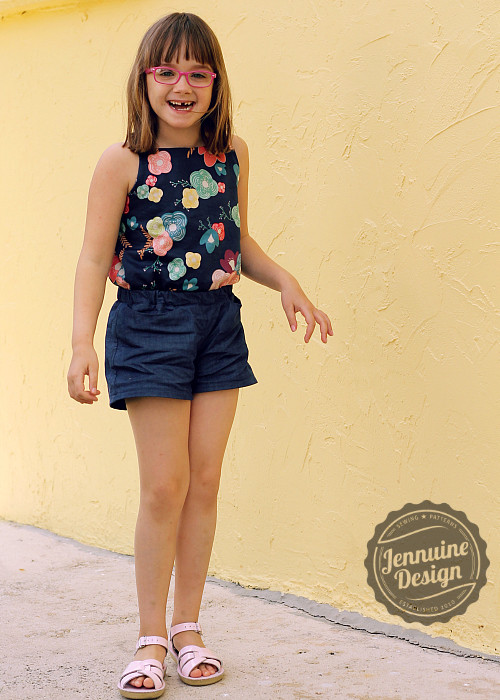 So pardon the wrinkles; this was after a full day of wear.  The bodice is Caroline Hulse's Table Flowers Cheer print on voile from her Happy Home fabric line with Art Gallery Fabrics.  The shorts are my favorite stretch union chambray from Robert Kaufman.  I'm happy I got to capture this big smile showing all her missing teeth!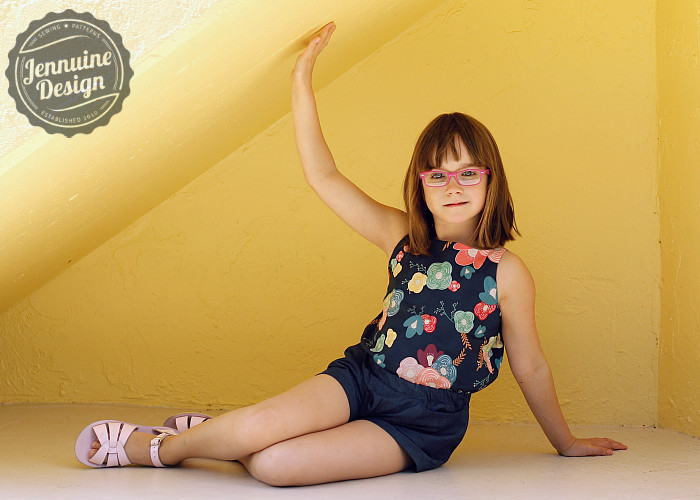 I made a pair of Satya shorts at the same time as these – batch sewing.  I haven't gotten a chance to take photos of those.
Outfit Details:
Pattern: Satya Romper
Fabrics: Bodice – Table Flowers Cheer in voile by Art Gallery Fabrics, Shorts – indigo stretch union chambray by Robert Kaufman.
Shoes: Saltwater Sandal, Shiny Pink
 *affiliate link