Wahoo!  This is a first for me – I've never participated in a Boxing Day sale.  The amazing Jen of One Thimble has brought together a bunch of designers under the same discount code for your shopping pleasure.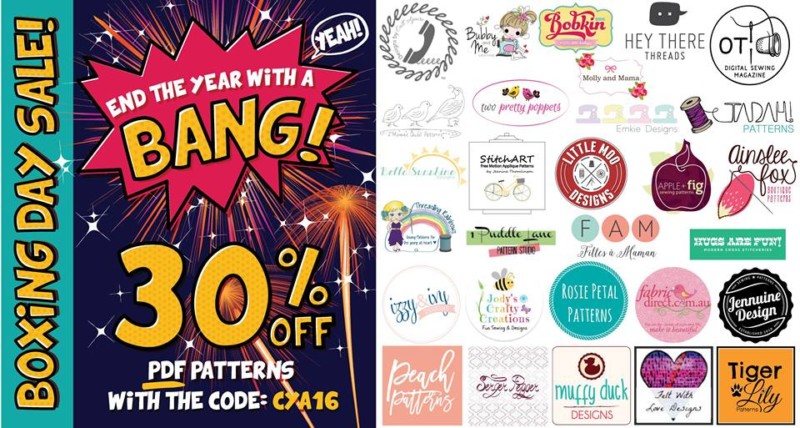 The Boxing Day sale kicks off in 3 days — to see all the details and which businesses will be participating be sure to check out this blog post: https://www.onethimble.com.au/boxing-day-sale-2016/
So that means that beginning at 5AM EST on 12/25/16 and running through 5AM EST on 12/27/16 you'll be able to get any single PDF pattern at Jennuine Design AND all the other designers with the code CYA16.  Easy peasy, right?  There'll be more fun, so be sure to check in at your favorite participating designer's Facebook page or group to keep up on what's happening.