I made another leotard!  But I never photographed and posted about the first two, so this is the first appearance here on A Jennuine Life.  This is the Jalie #3464 Lillie Leotard.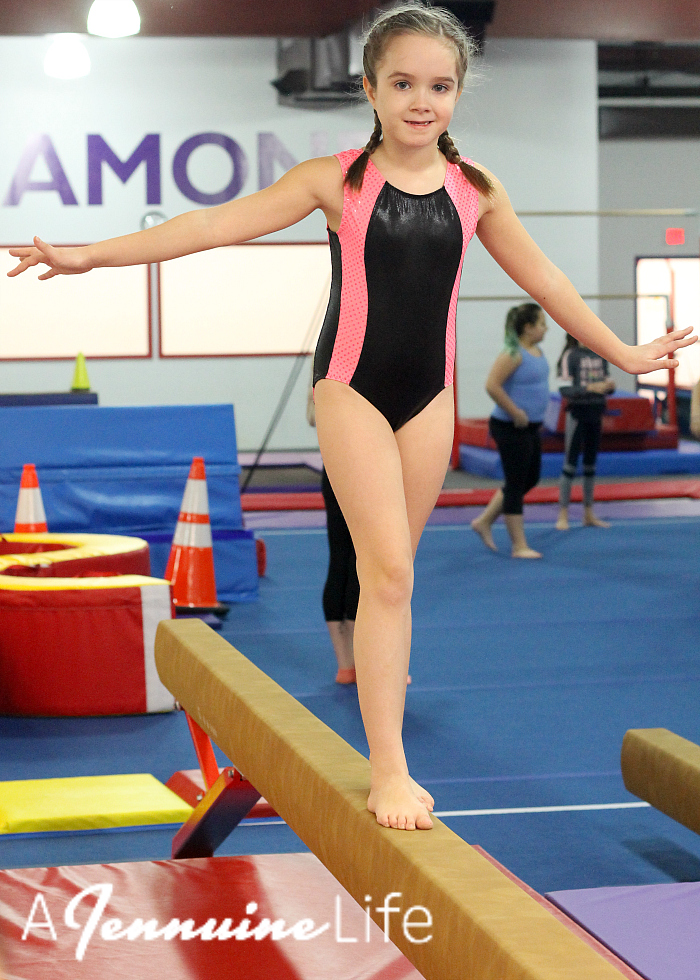 Last year Arden expressed an interest in switching from dance to gymnastics.  At that time there wasn't a gymnastics gym nearby, so we discussed it and compromised on taking Acro through her dance studio.  Acro introduces a few tumbling skills into dance, but it still follows the same format: learning a routine to be performed at a recital at the end of the season.  Arden never had a problem with the recital part, but she didn't like the focus on a single routine.  She just wanted to move and learn skills.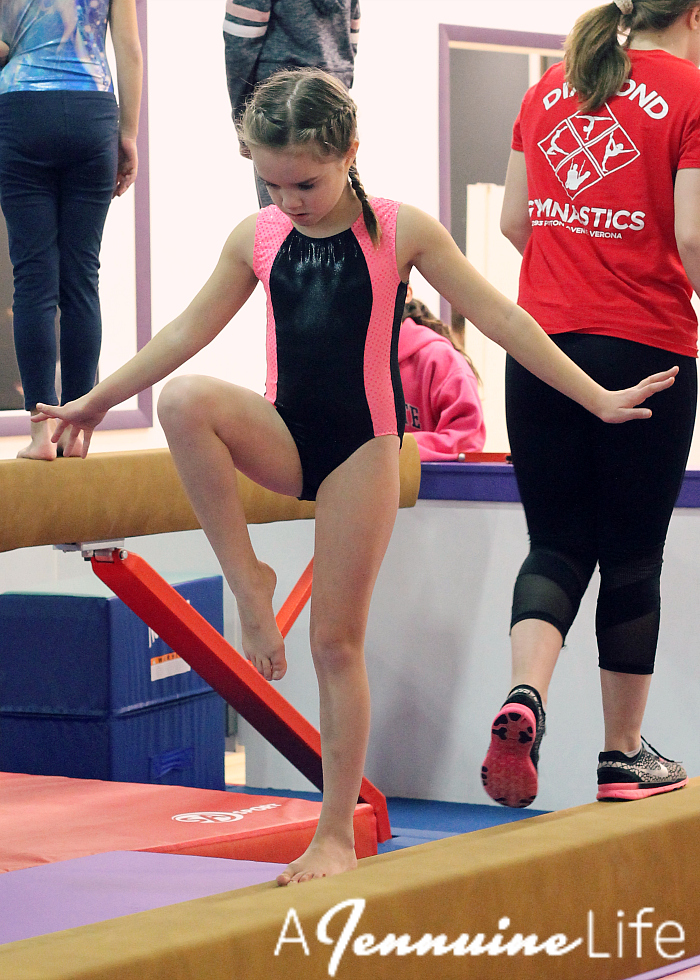 Over the summer, this gymnastics company opened a new location in our town so we signed up for the fall session.  She loves it!  She loves the teachers and getting to work on new skills.  On Halloween her normally scheduled class was nearly empty and she got a personal training session along with several rides on the spotting harness on the trampoline.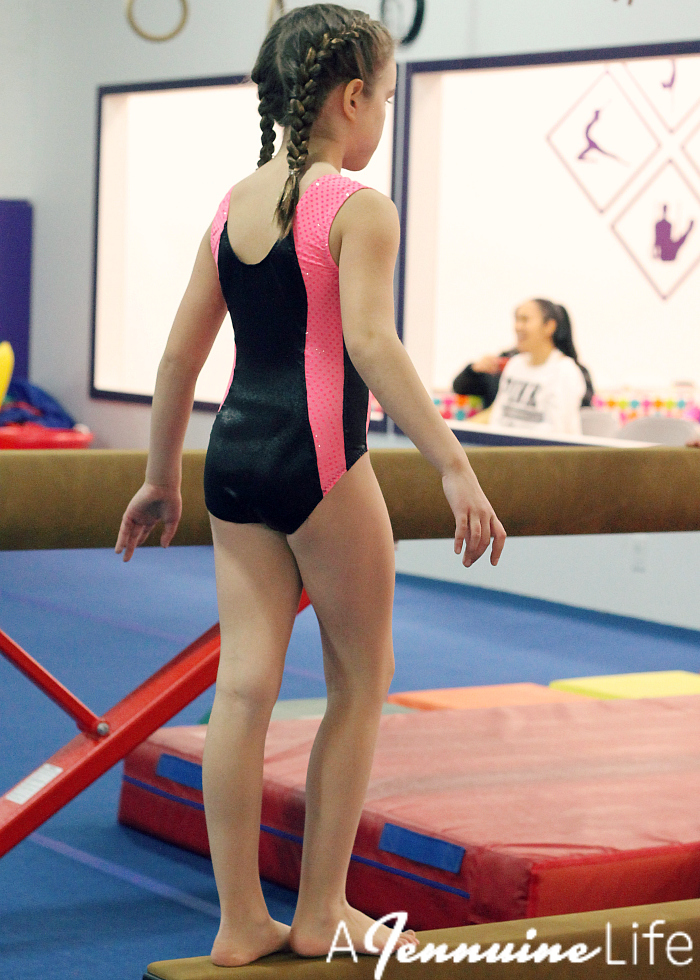 So back to the leotard: this is the second leotard I've made, the first by Tumble n Twirl/Mountain Ash.  I think they're similar overall, but Jalie does have some advantages with the primary one being an enormous size range.  This pattern has 22 sizes going from a girls 2 to women's 14.  That's some serious longevity.
I've made one other Jalie pattern, #3461 Éléonore Pull-on Jeans, so I was already familiar with the level of instruction.  I personally love the concise instructions on Jalie patterns, but if you're looking for a super detailed, full-color photo tutorial, this isn't it.  That said, I think even if it's your first attempt at a leotard, this would certainly work for you.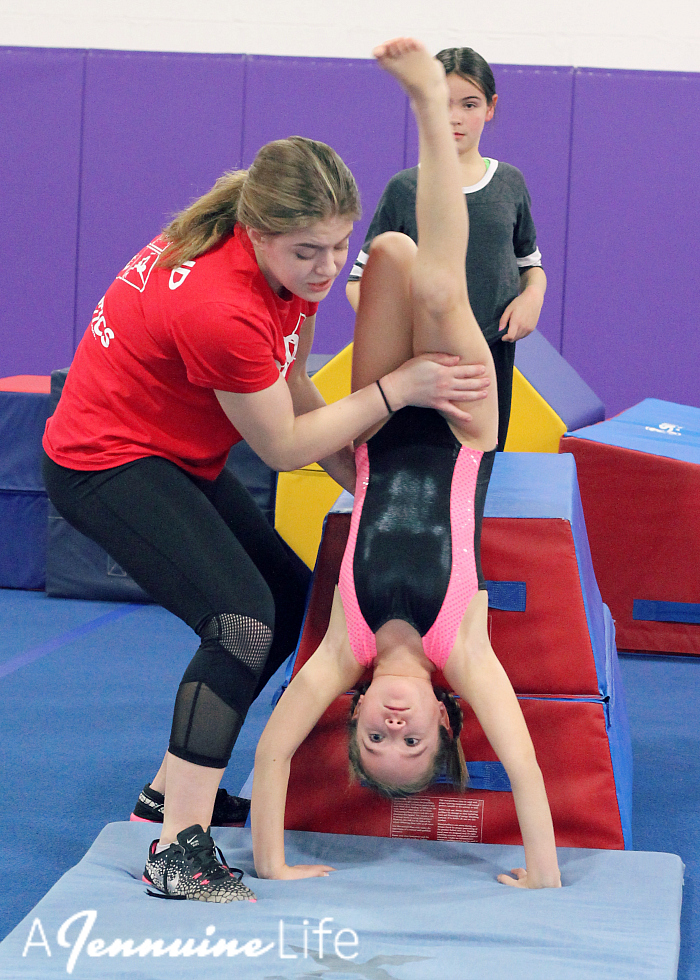 The fabrics I used were both from Jo-Ann Fabrics and mostly chosen on a whim a while ago with only a slight thought to making a dance or gymnastics leotard.  Arden wanted the pink as the main body of the leotard, but I hadn't bought enough and actually had to cut the side panels at a slight angle to fit.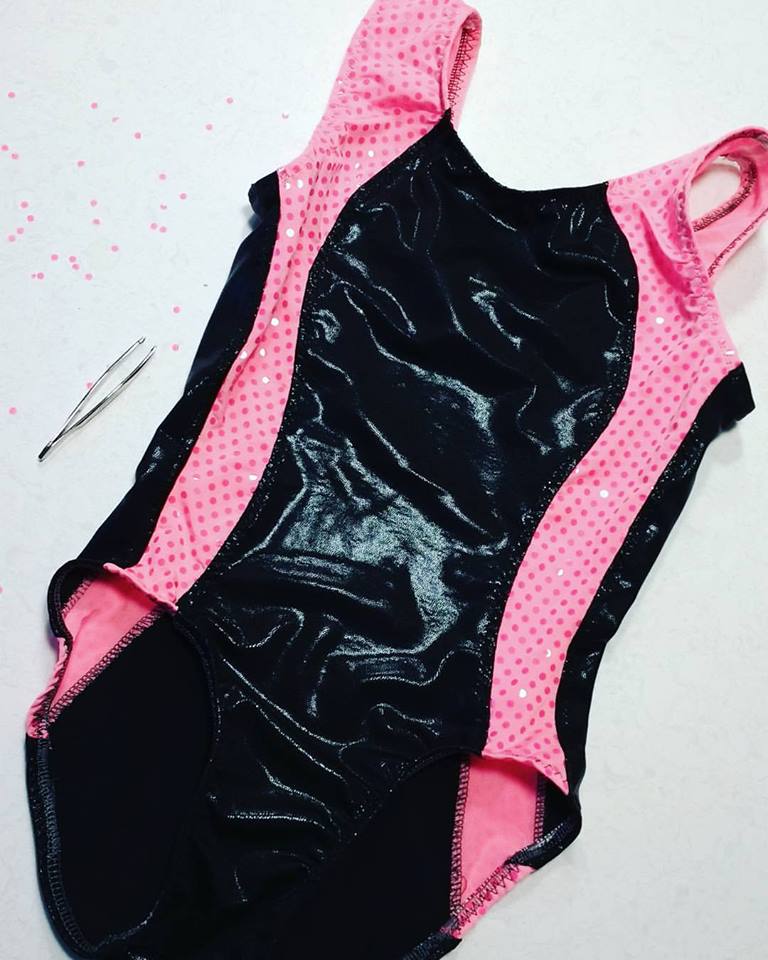 The only hiccup in the whole process was the silly embossed sequins on the pink fabric.  I know to remove sewn-on sequins from seam allowances to prevent them lifting at odd angles and poking the wearer.  I didn't think these came off, and when flat they feel very smooth.  At the first try-on Arden said they were poking her all along the turned under seams, so I got to work pulling them off one by one.  I also put a strip of knit fusible interfacing along the shoulder seams.  She wore it without issues aside from two offending sequins that I've now removed.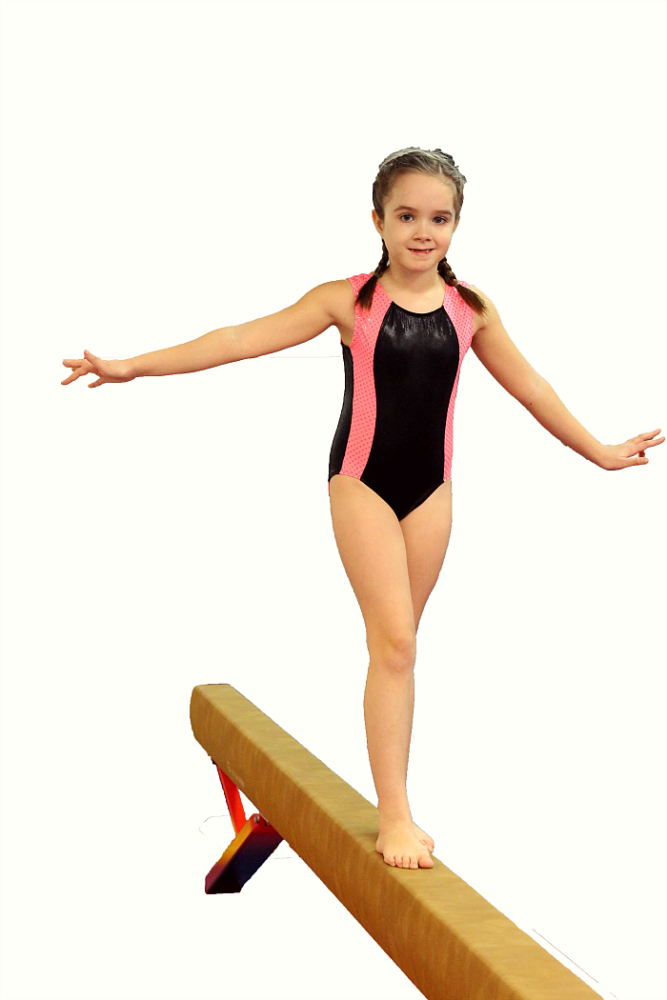 Arden asked to have her birthday party at the gymnastics center.  I pulled off a mask in Photoshop to use for her eighth birthday party invitations.  The gymnastics center has become a popular place to host a birthday party; Hadley's been invited to two parties including the party immediately preceding Arden's party on March 5.
I see more Lillie's in my future – and probably owe Hadley one to wear to her upcoming parties!