As testing for the Divided Dress was coming to a close, the idea of offering a simpler version came up.  It would be a "taste" of the features and fit of the Divided Dress, but without sleeves or the colorblocking.  As there would be no "divisions", it would be a "unified" dress and so the name!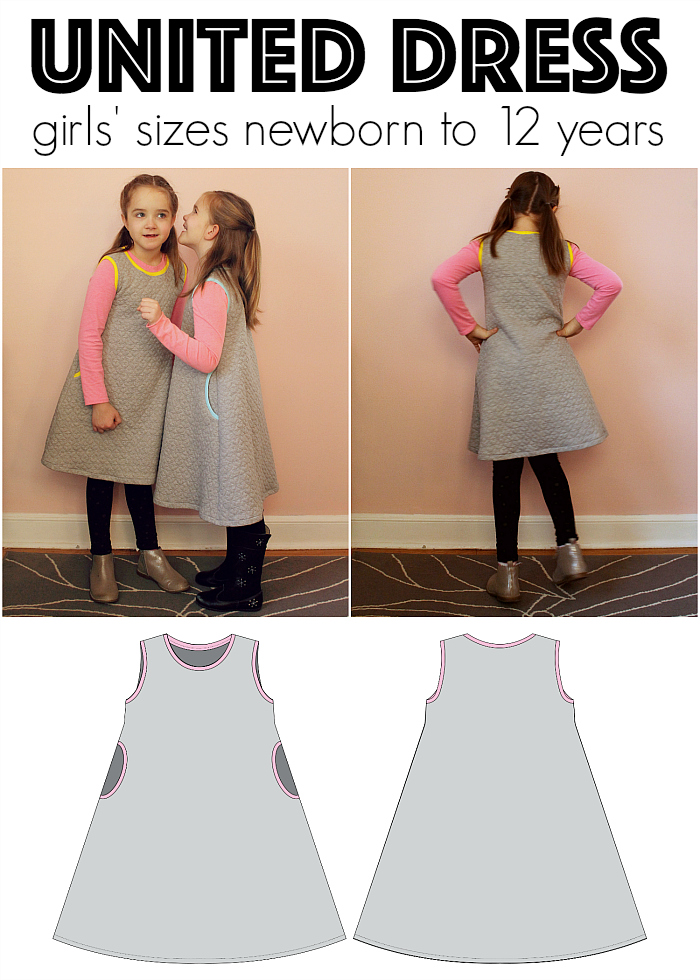 The United Dress has an easy-fitting A-line shape with banded neckline and armscyes.  The pockets are optional, but they sure do add a lot to an otherwise simple dress!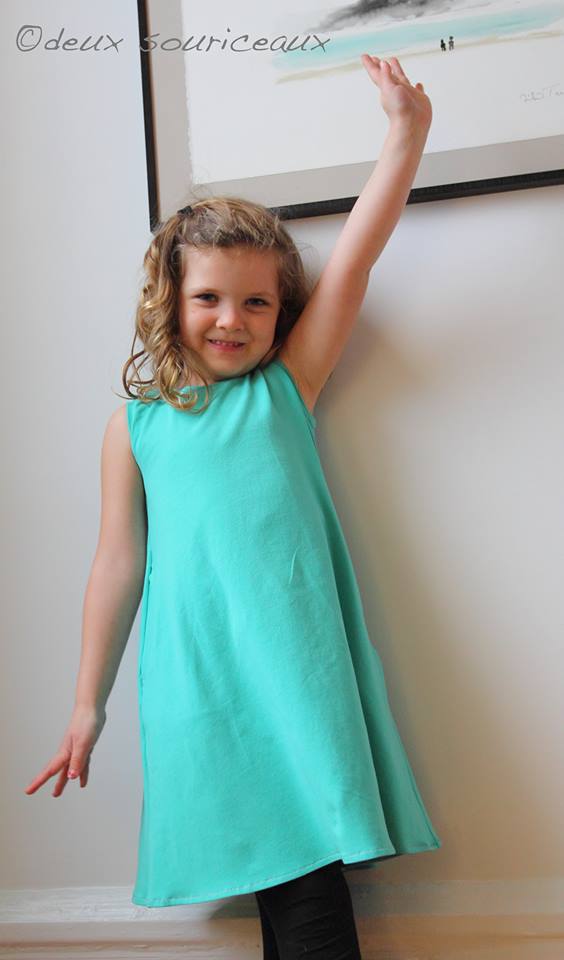 As we had already fully tested the silhouette there was no need to go through another round of testing.  The United Dress covers the same newborn to 12 year size range.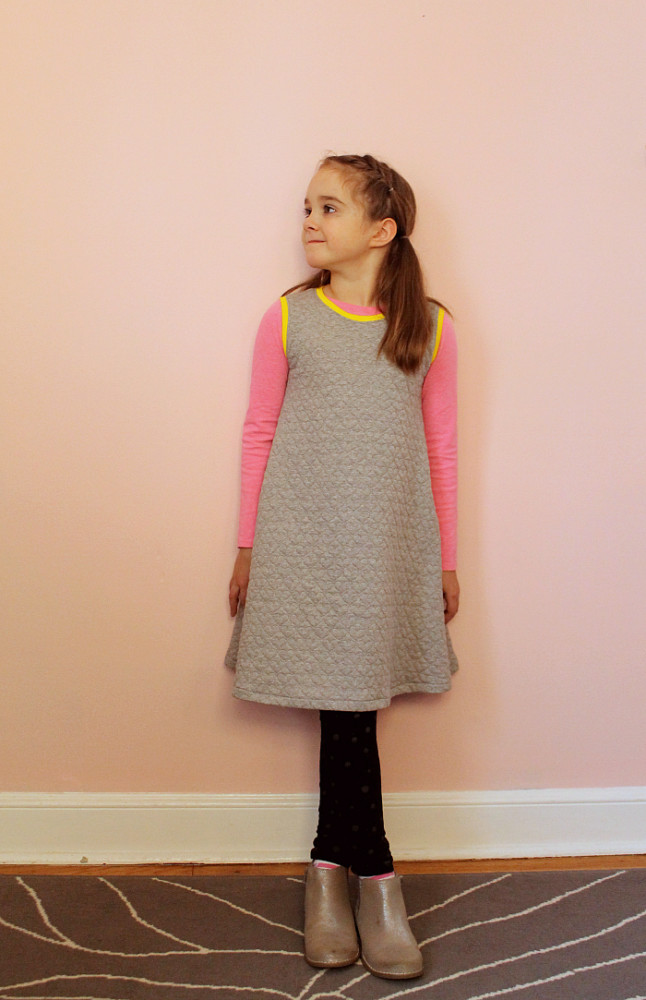 I made this pair in a thick and cozy quilted sweatshirt knit from Jo-Ann Fabrics.  I'd had this in my studio for a while, but every time I went to use it I hesitated as I didn't think the girls would like the way the fabric felt against their skin.  This version meant to be worn as a cozy jumper dress over a long-sleeve shirt and leggings was the perfect solution!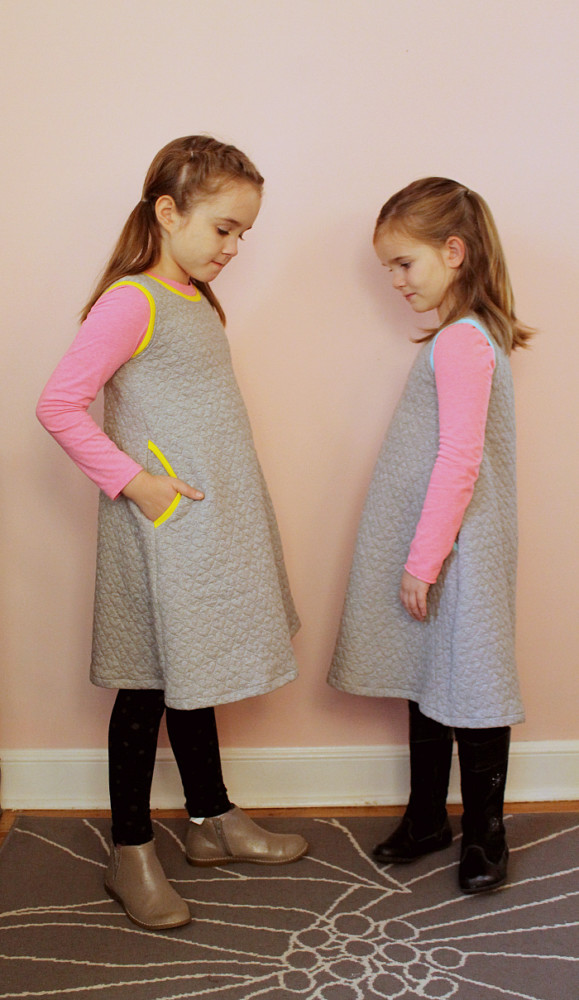 The regular price of the United Dress will be $5 since it's a basic pattern.  As an additional incentive to join the Sew Jennuine Design group on Facebook, there's a code to get the United Dress for FREE in the pinned post.  It's a great way to get a feel for how I set up my pattern and write instructions so you can be confident in future purchases.
Beyond the discount on the United Dress, there's ANOTHER discount code in the pattern download itself to get the Divided Dress at the introductory price of $5.