I have another pattern release to announce!  The Clipper Shorts have set sail to join the Schooner Tee & Dress released in April.  The Clipper Shorts have launched with great fanfare, filling a need for a more classic styled short for kids.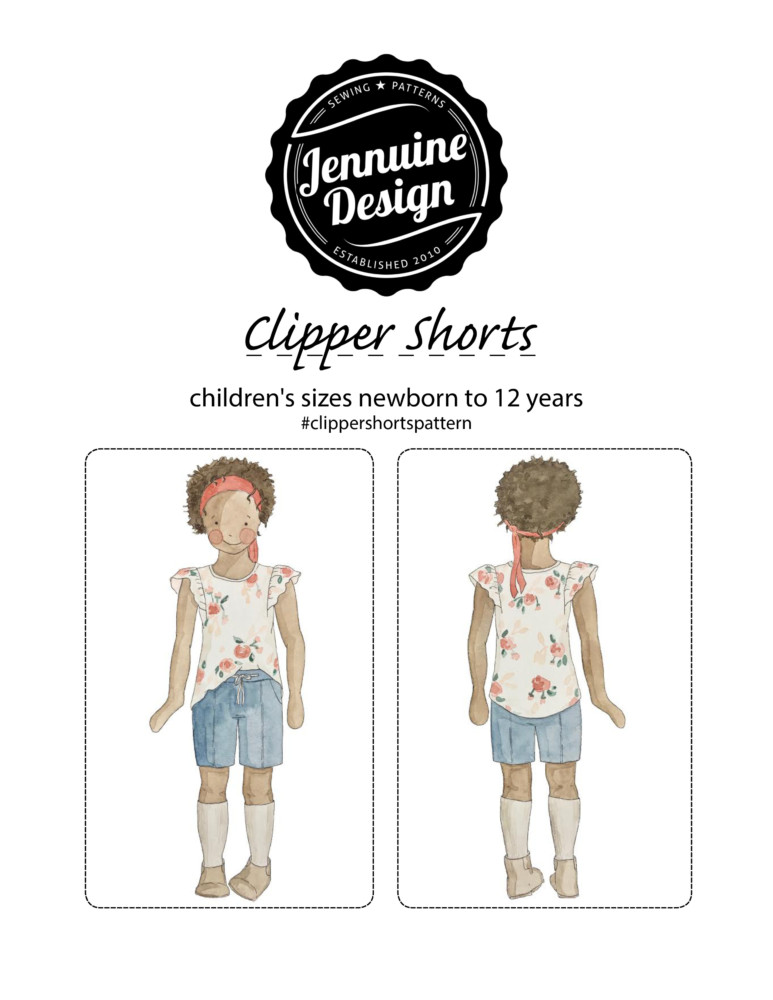 Unisex and sized for children newborn through 12 years, the Clipper Shorts have a range of options appropriate for a beginner through intermediate skill. They are a classic style short that will be perfect for playground or classroom and longer inseam lengths.
Three fly options: no fly, faux fly, or half fly
Two waistbands: two piece for use with no or faux fly, or three piece for use with the half fly and button closure
Optional front pockets and welt back pockets
Optional pieced shorts to allow for topstitching, trims or colorblocking
Two lengths: Jamaica – mid-thigh, or Bermuda – above the knee
Optional waistband tie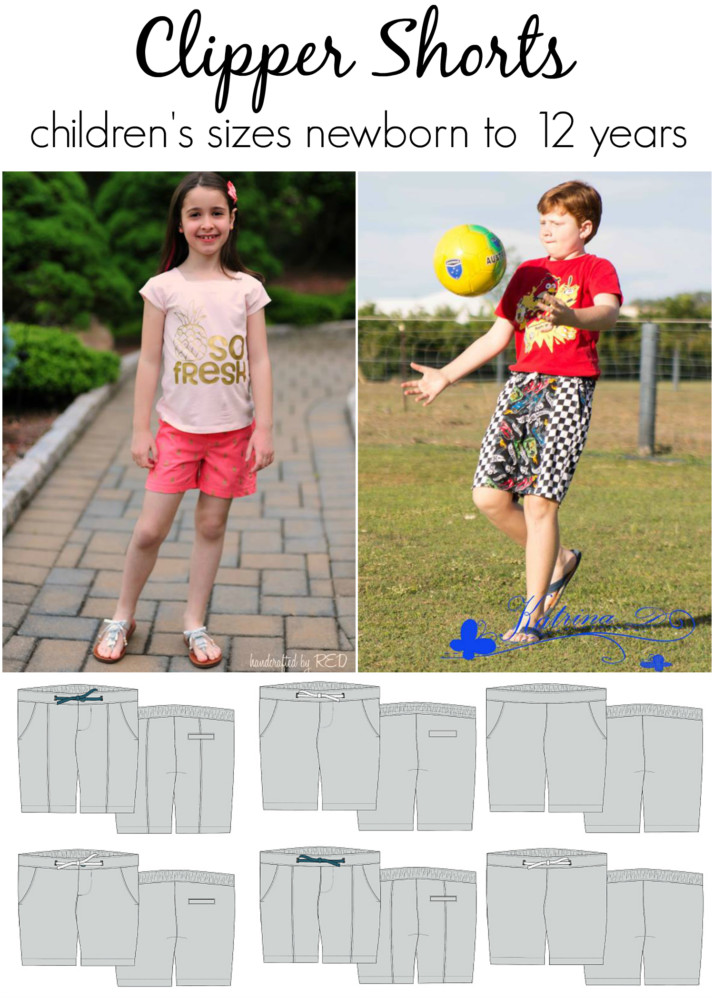 I've added an extensive section on fitting since shorts/pants often need a little tweaking to get just right.  I also had a nice lightbulb during testing that not everyone has a French curve, so I've went ahead and put one on the pattern pieces for you!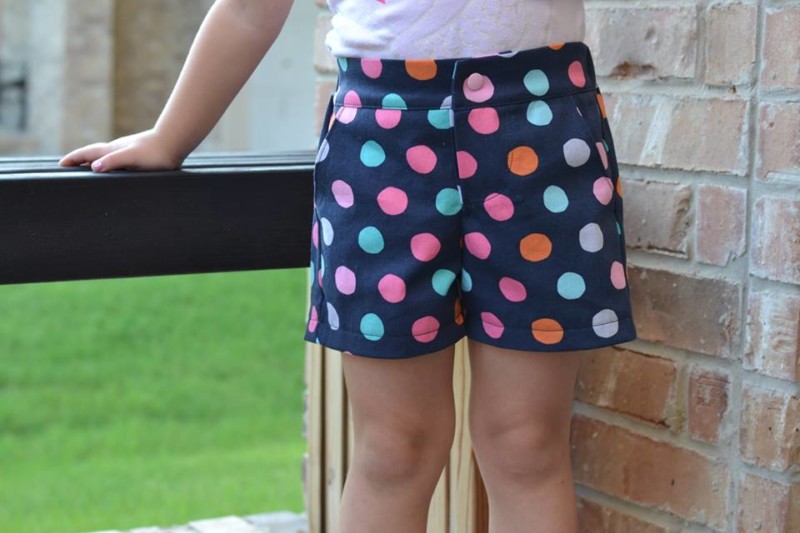 I had a release week sale, but I didn't get myself together to post here about it.
…but… all is not lost!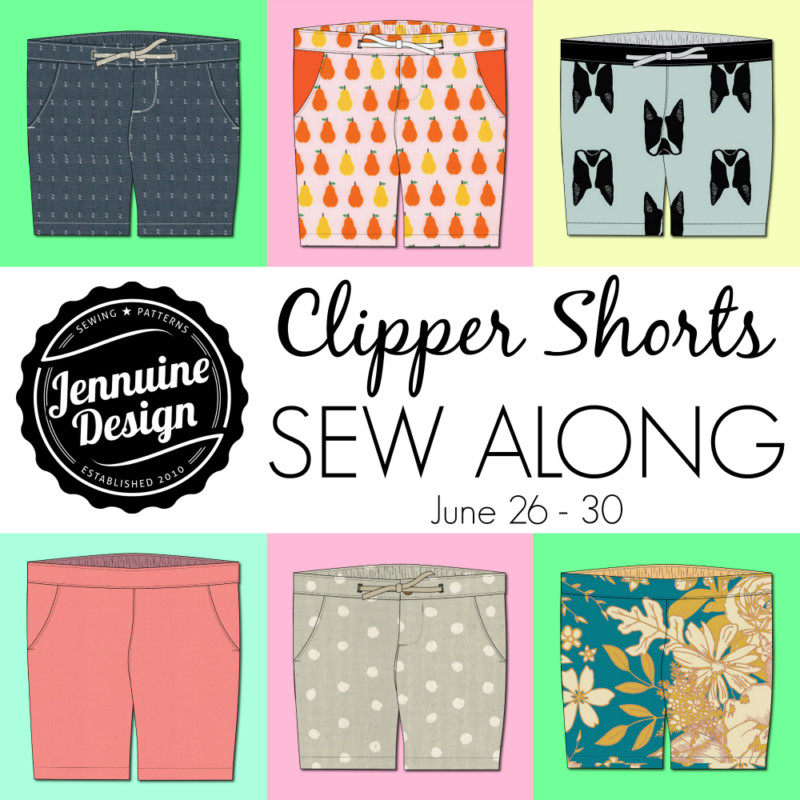 As some of the options for the Clipper Shorts are more complicated, I'm going to host a sew along starting tomorrow.  I have an event set up in my Facebook group, Sew Jennuine Design, and there's a code in the event to get the same discount as the release week.  So head over there and join in!  I'll be posting here with the daily photo tutorial and a special video tutorial for the welt pockets.  All the discussion and fun will be in the Facebook group and event.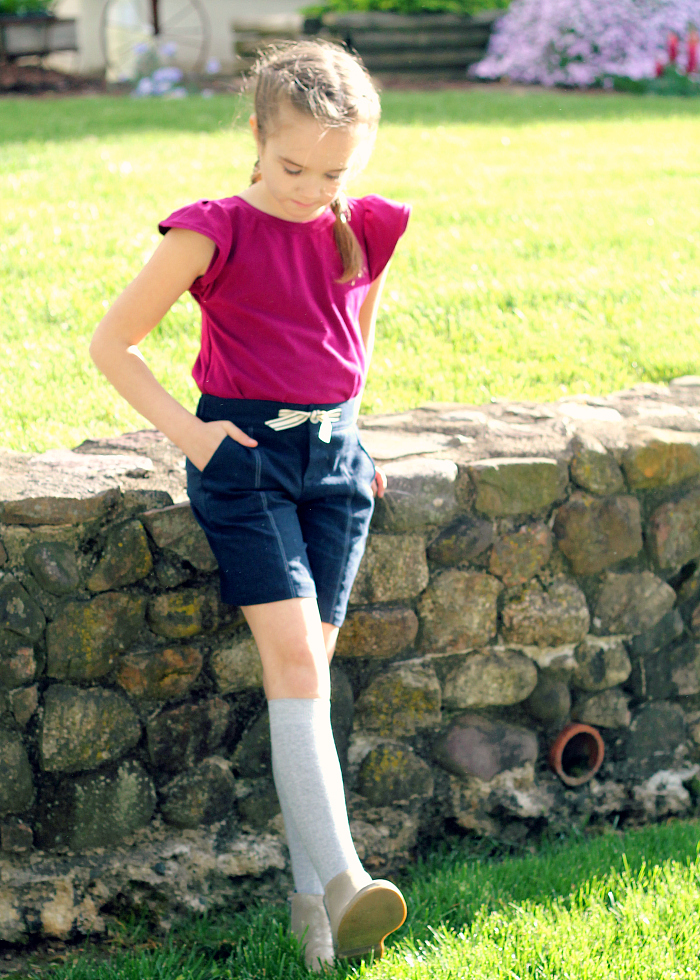 The Clipper Shorts work perfectly with the Schooner Tee, and I have one more (unisex) top pattern in mind to go with this mini collection.
I love to see what you make with Jennuine Design patterns.  Join the Sew Jennuine Design  on Facebook and post in there and follow me on Instagram and hashtag with #clippershortspattern so I can see!!