A while back, I tested the Rhapsody Blouse pattern for Tami at Love Notions.  I would have blogged this right away but I got mired in making and releasing the Clipper Shorts pattern.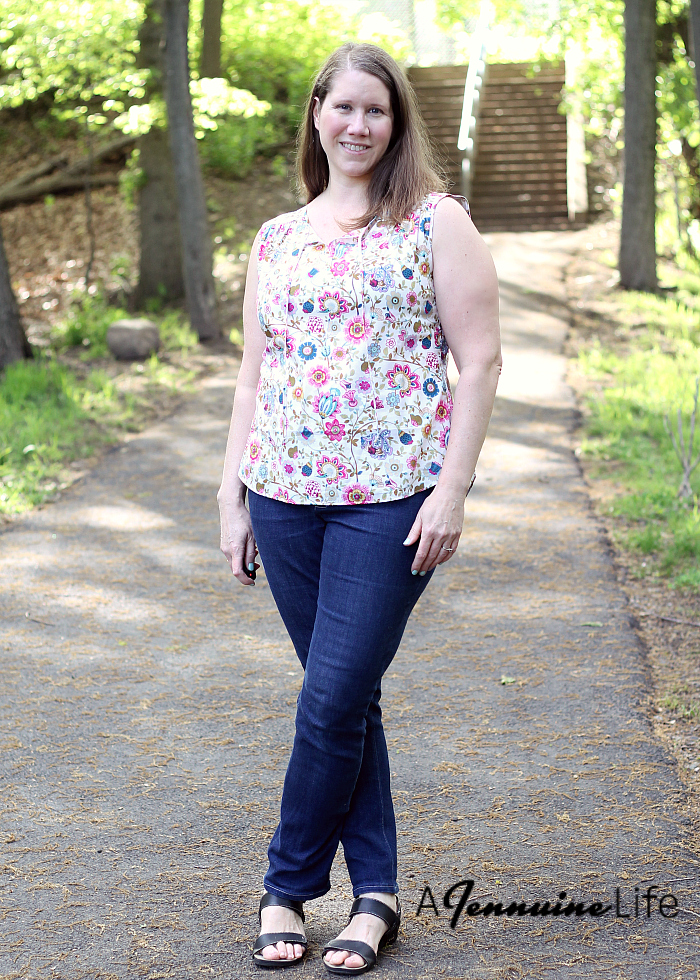 The Rhapsody Blouse is for women's sizes XS to XXXL, or 31 to 47″ high bust.  It includes a separate full bust front, so if your high bust and full bust are more than 3″ you can use the full bust front bodice to accommodate.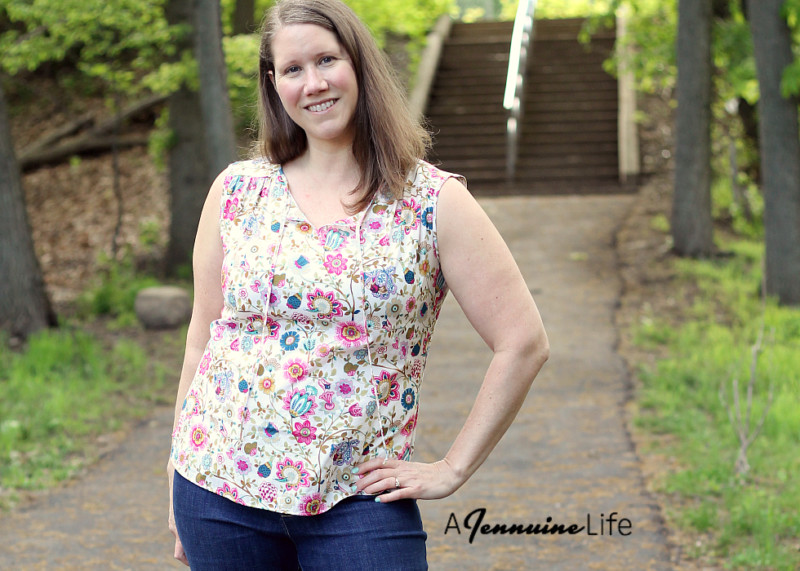 There's the base silhouette, which is a bias bound neckline with ties and a V opening.  The back is yoked and the shoulder seam is rotated forward where the bodice front is gathered.  This gathering is where the fullness for the bust is located, replacing a dart.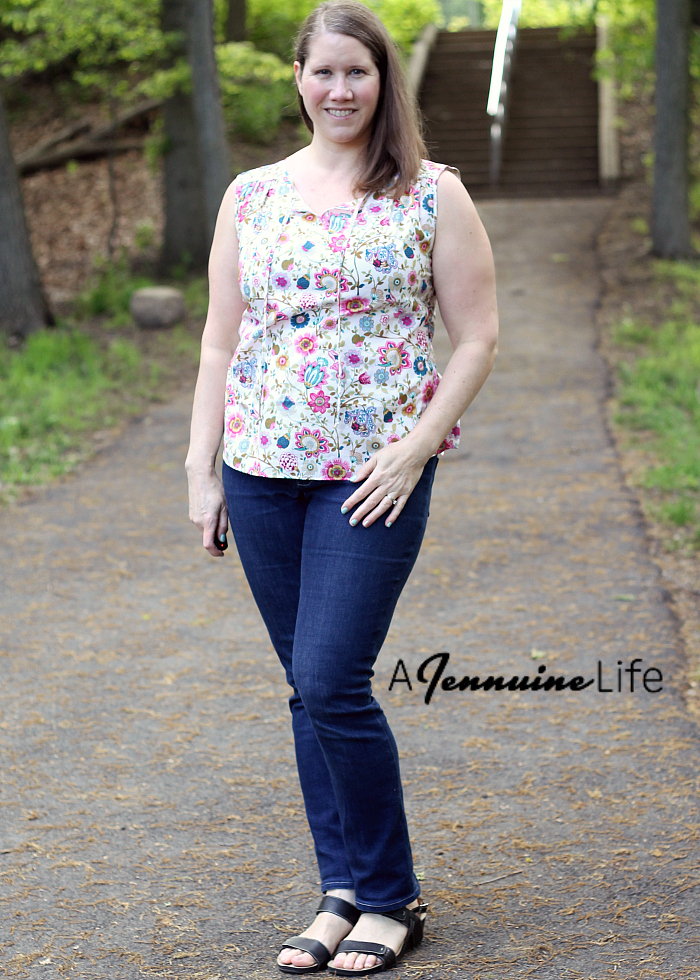 The different sleeve options really set the Rhapsody Blouse apart.  There are eight – yes eight – different sleeve options.  There's the sleeveless version shown above, then cap, short, flutter, 3/4 sleeve, bell and bishop.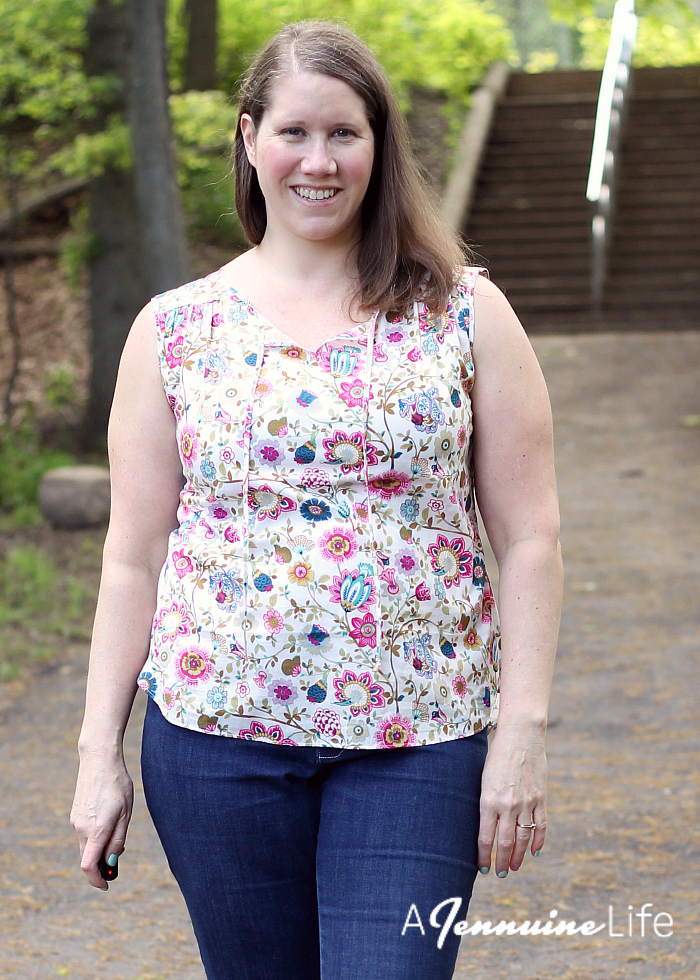 There were several rounds of revisions to get the fit just right.  But that was just tweaks and adjustments.  This sleeveless one was the first version, and as you can see it fits pretty darn well.  This lovely floral lawn is from Mood Fabrics in NYC, and you've previously seen it used in the Brook Blossom Skirt I made Arden (which she LOVES and still wears this summer).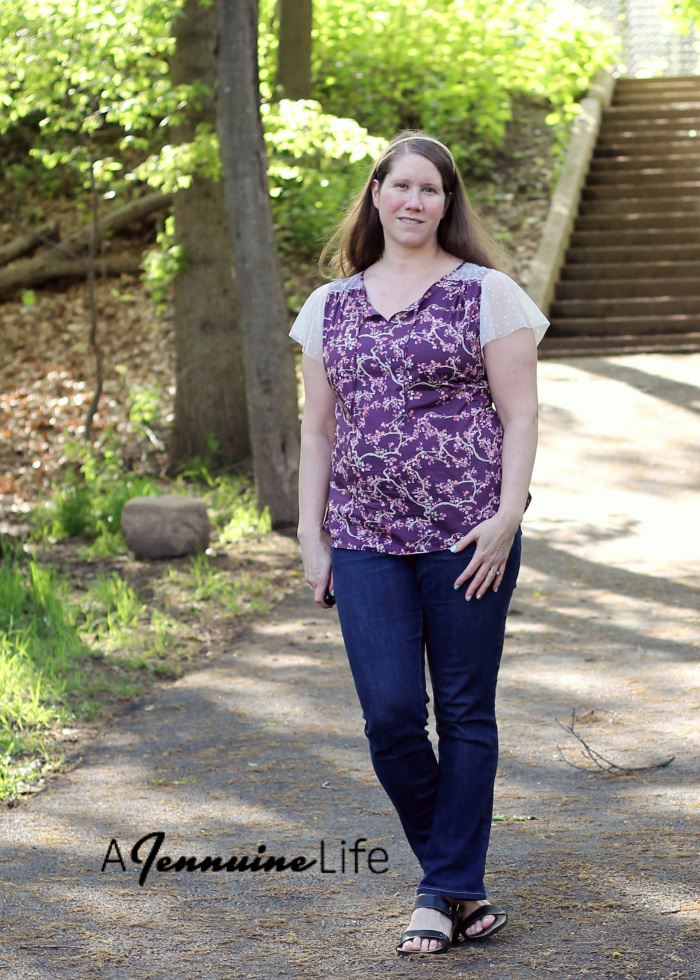 The second version I made is the flutter sleeve.  This is Art Gallery voile and I used a netting for the sleeve and on the outer layer of the yoke.  Again a pretty good fit even before the final adjustments.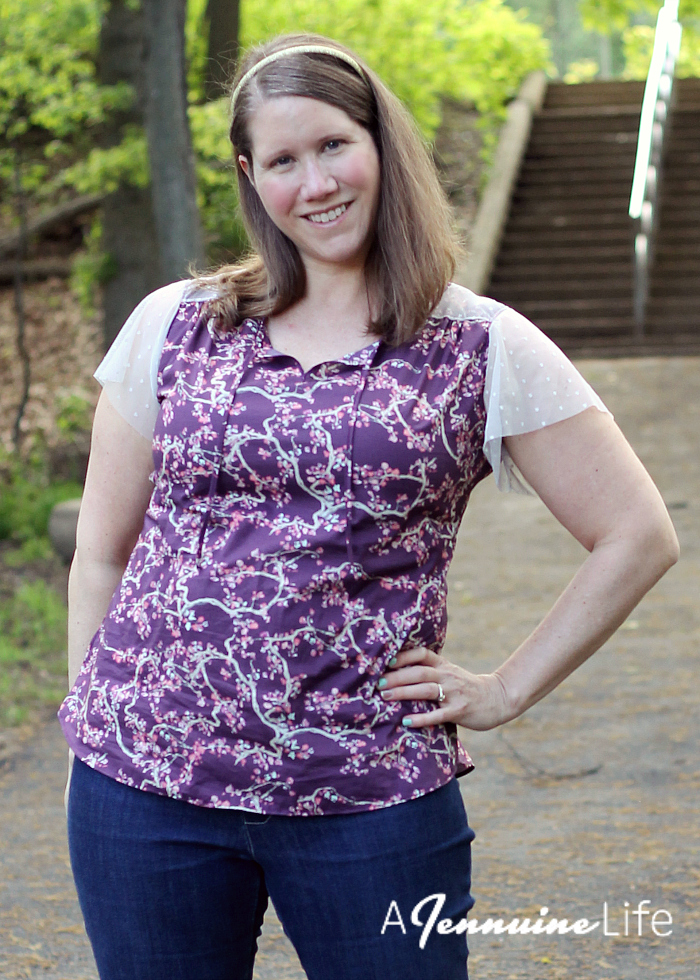 I wanted to take a minute to talk about the finish on the neckline.  You may remember me railing a bit about the way the Everyday Elegance was finished, which is in the same way.  That said I don't have the same malevolence to the application here for a couple of key reasons: first the narrow bias recommended on the Rhapsody keeps this from becoming bulky.  Second is the fabric recommendations on the Rhapsody call specifically for fabrics with lots of drape, which won't make the little pinch on the inside from poking out awkwardly.
Here's the ol' booty shot!  The only real adjustment I made for the sheer layer on the yoke was to grade the seam allowances and topstitch just above them.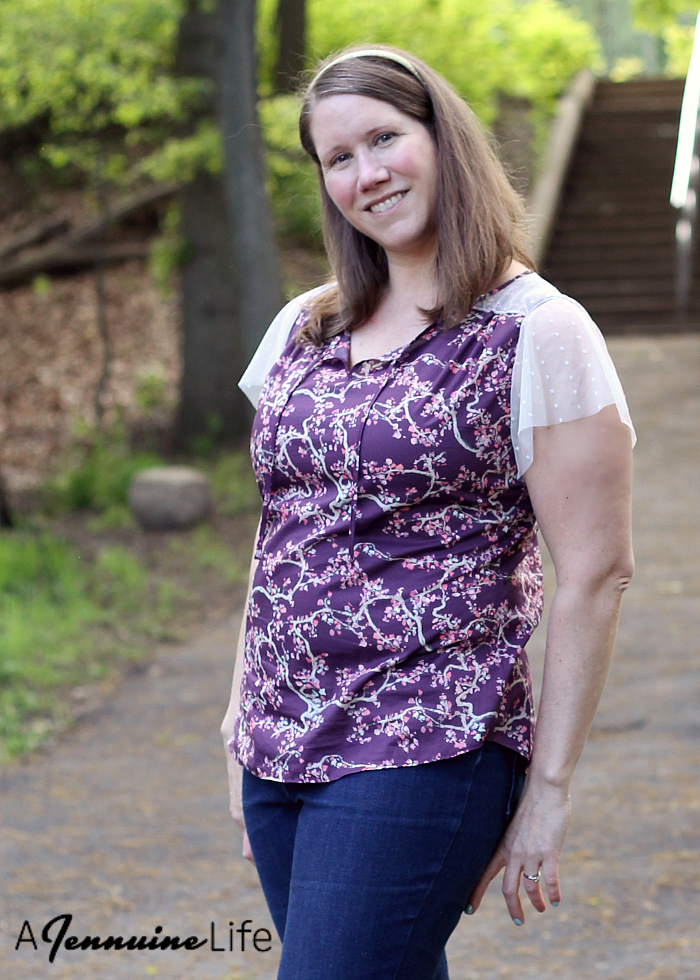 I made one more version, but I used chambray (not recommended fabric) and it was a version that didn't fit me as well as these earlier ones.  No worries, Tami put it to rights and the final version is in great shape.
This pattern gets a nice two thumbs up from me, pick up your copy of the Love Notions Rhapsody Blouse and get sewing!