After making Hadley a Groove Dress for the Sewing for Kindergarten series, I decided to make one for Arden.  I really enjoyed sewing these patterns from Madeit Patterns, and recommend them for a quick and trendy dress.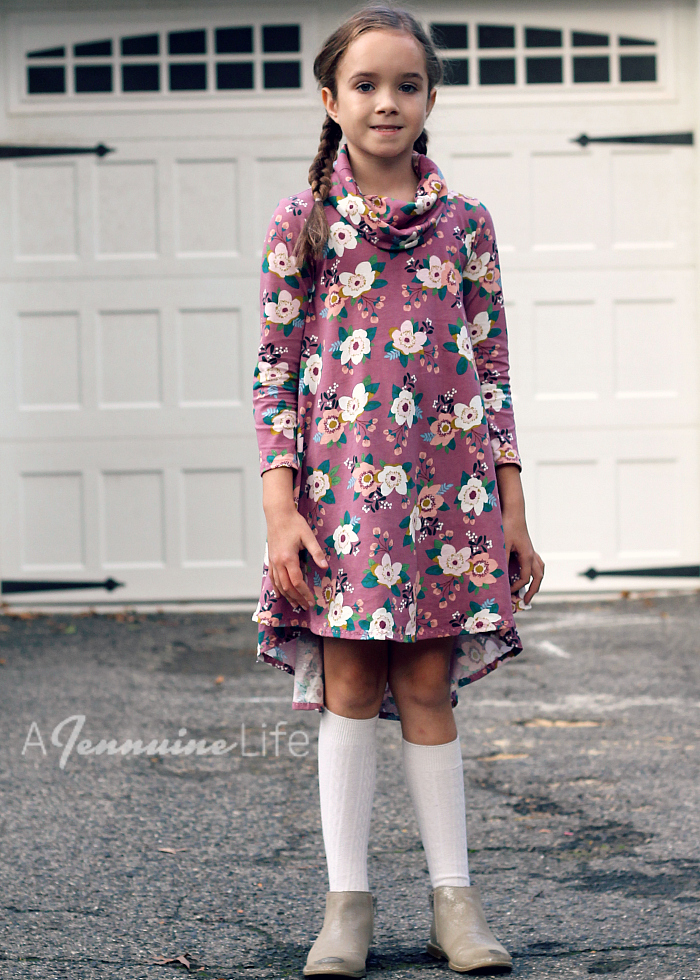 We snapped these photos down the street after school one day.  It was kind of fun to shoot with no agenda and not feeling like I needed to get ALL the detail shots.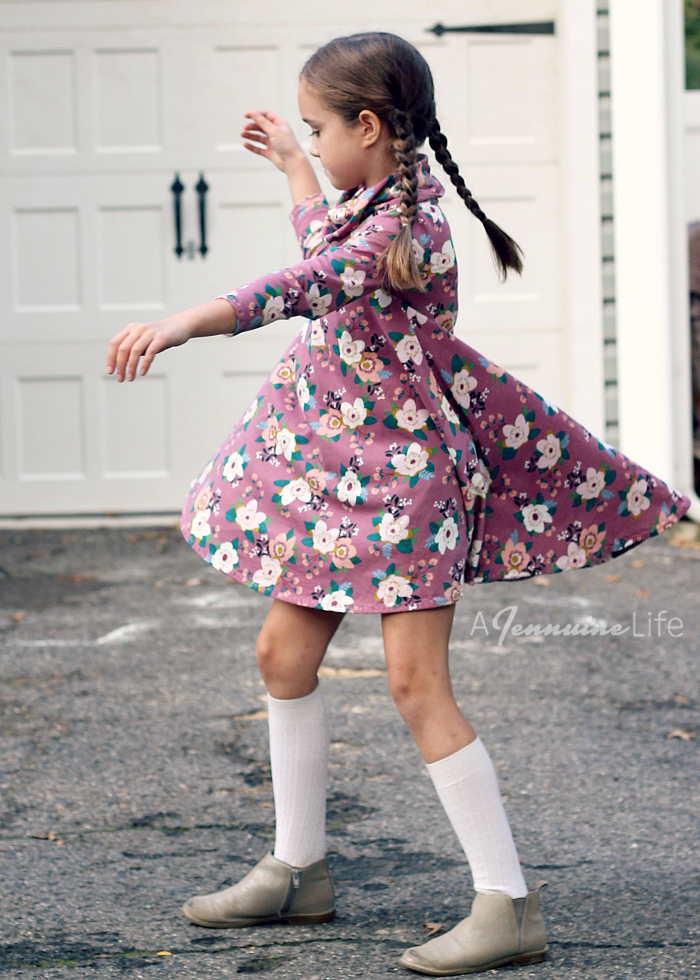 I made the same size I did for Hadley as they have the same upper body measurements.  I added 3″ at the hem since Arden is taller and much leggier than Hadley.  I forgot to add length to the sleeves so we'll just call that intentional bracelet length, mmmkay?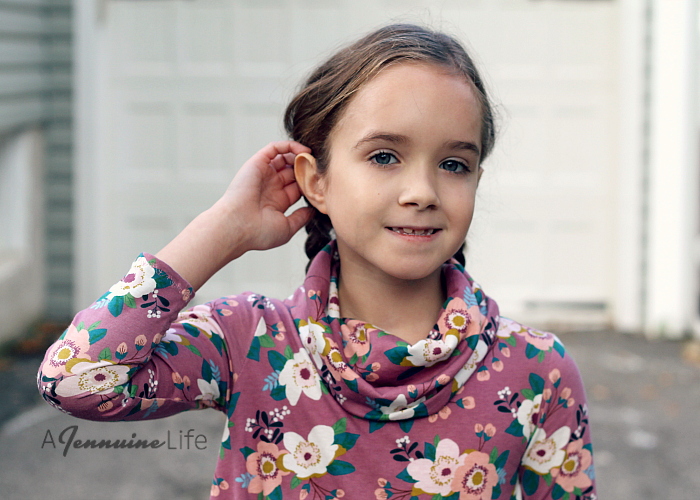 Arden asked for another with a "regular neck", but hopefully she'll appreciate the cozy cowl as it gets cooler here.
I had picked up this fabric at Hobby Lobby this summer.  It's not as plush and lovely as the fabrics I typically buy, but the price was right and Arden loved it.  She's still sporting a batch of mosquito bites – poor girl seems to be particularly attractive to the little bloodsuckers.
Outfit Details:
Pattern – Groove Dress by Madeit Patterns
Fabric – Hobby Lobby
Shoes – Gap