A little while ago I was offered to review a new product, the Get Qurious Explorer Box.  It's a box filled with fun creative and interactive adventures and Hadley couldn't wait to dig in.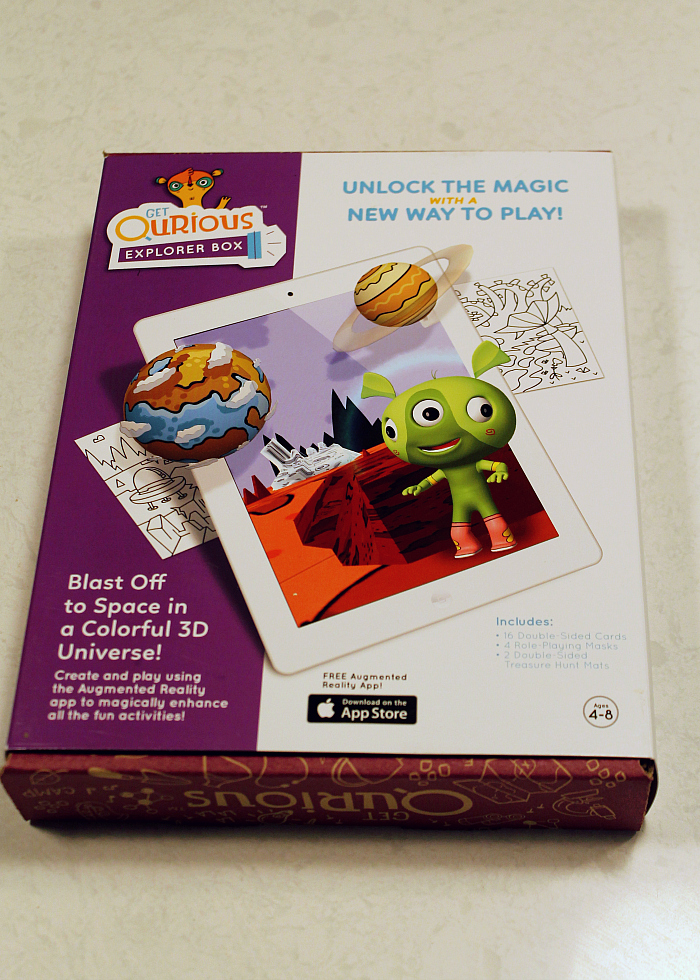 The Get Qurious Explorer Box works with an app available in the Apple App Store.  That was our only stumbling block in completing our review – only Dave has an Apple mobile product so we had to wait until he was home and not needing his phone for a while.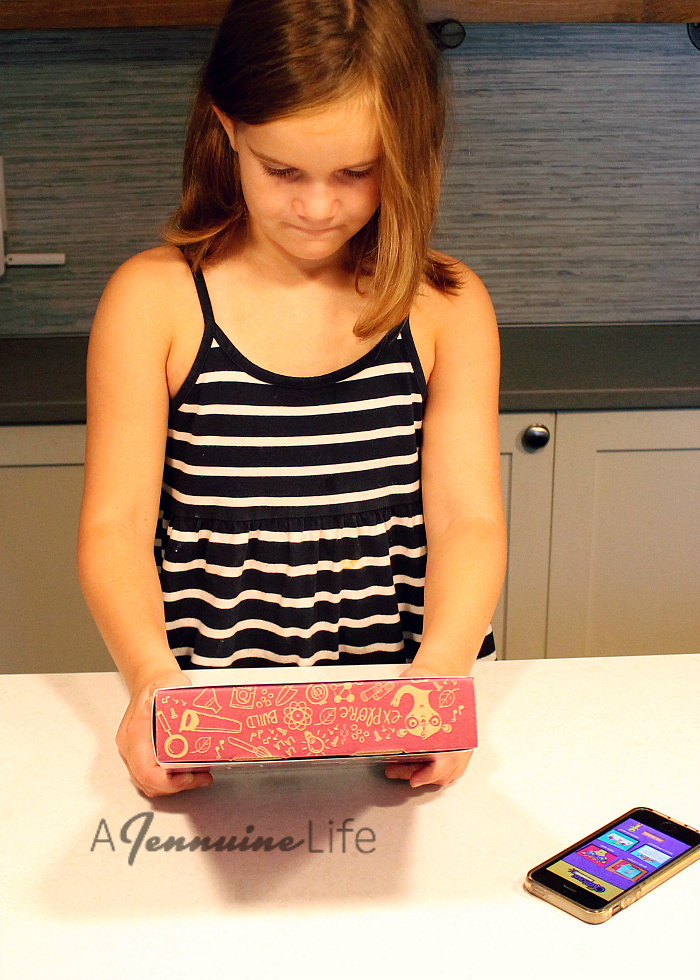 After I downloaded the app, Hadley got to unbox the Get Qurious Explorer Box.  Inside was an instruction sheet, a variety of colorful cards, adorable masks, and coloring sheets.  Each of the items worked with a section of the app to create an interactive experience.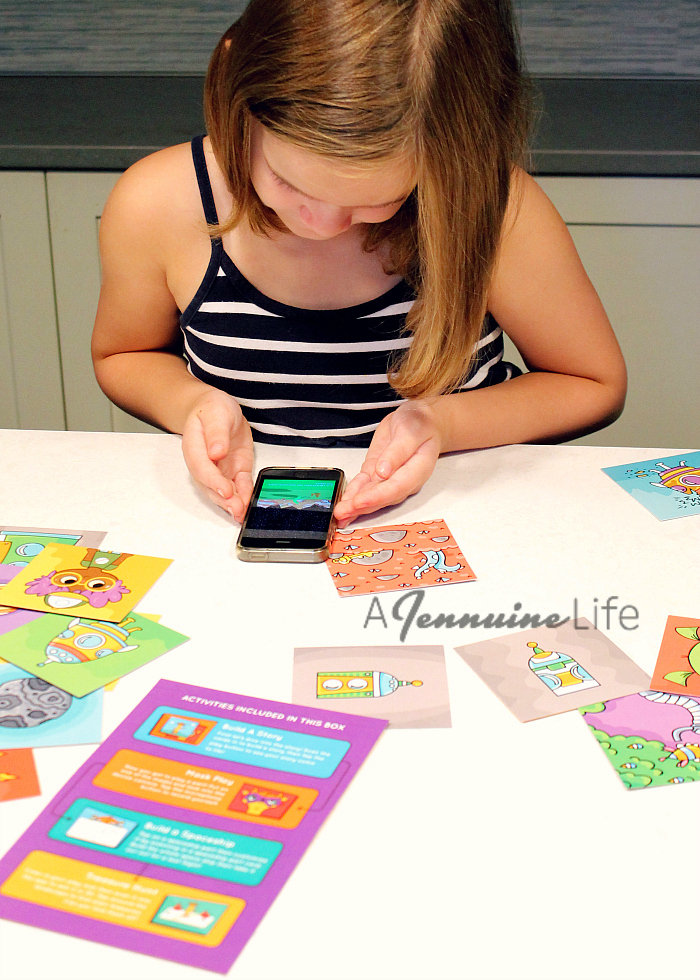 First Hadley created a story by scanning in cards in a similar fashion to a choose-your-own-adventure book.  The app would prompt to scan a card for a certain category like character, vehicle, object, etc.  Once all the categories were scanned with read out a story.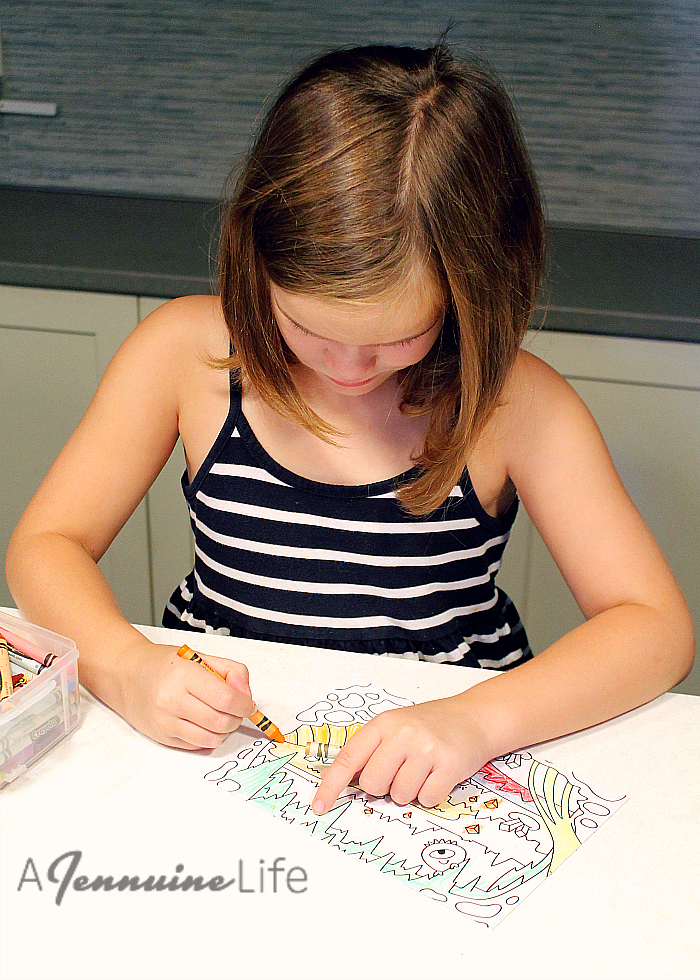 My favorite was the augmented reality game.  Hadley chose one of the cards to color.  Once she was done coloring she scanned the card and it created a virtual world for her to explore on the phone.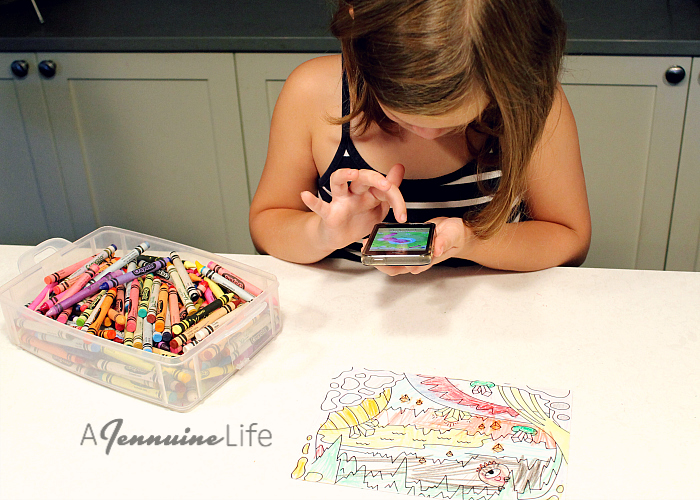 She searched for treasures in the world by moving the phone all around in a 360° view.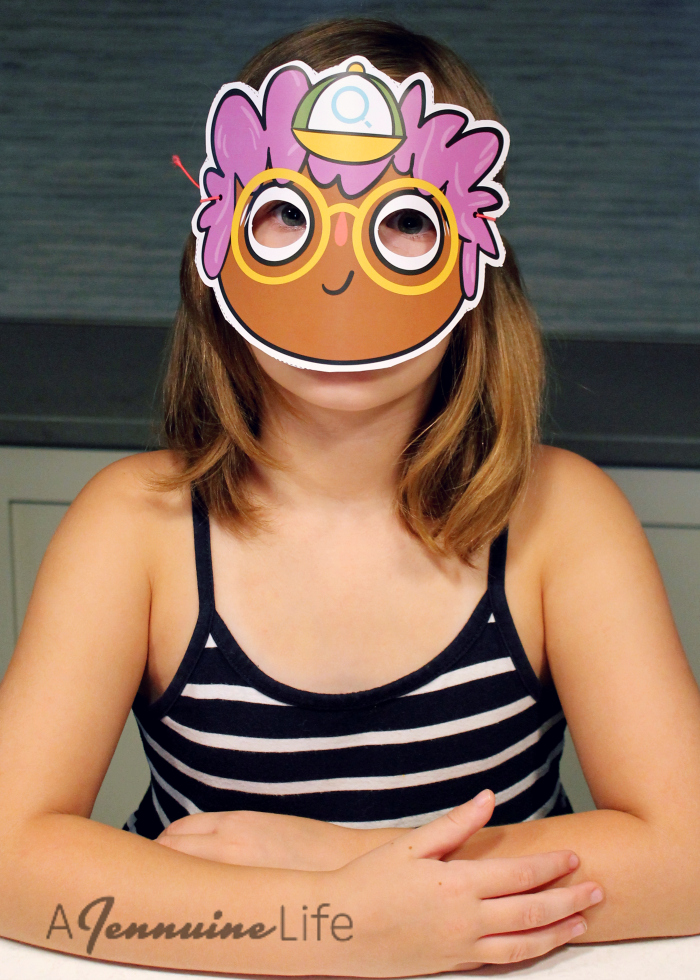 Next she got to choose from several characters and don a mask.  The app prompted her to repeat a script and then animated the mask with her voice.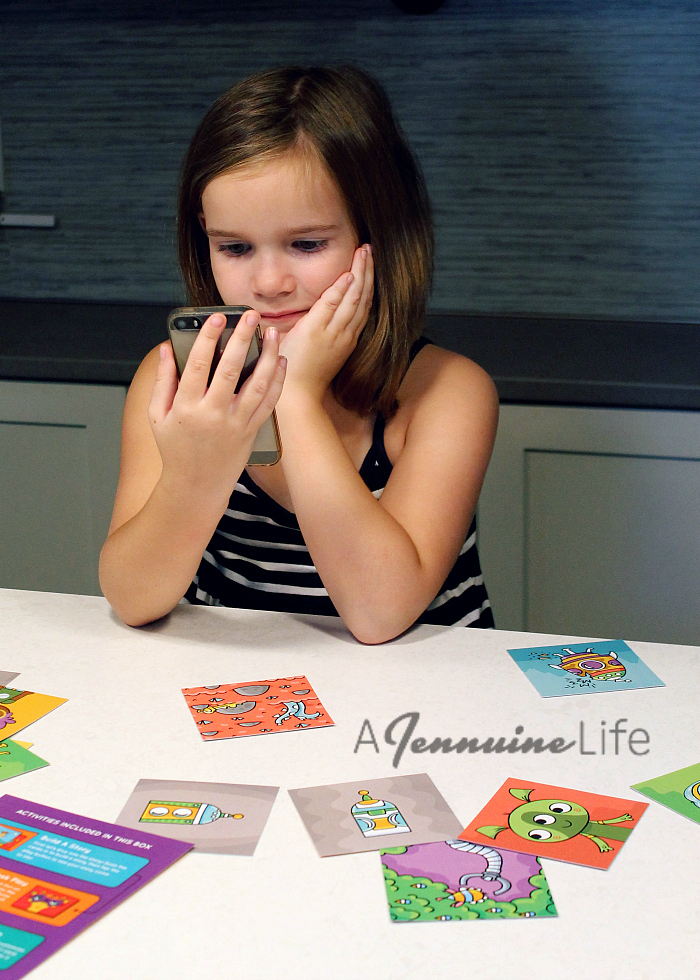 Last she created a rocket ship by choosing parts of the ship to scan and virtually construct.
We really enjoyed exploring and creating with the Get Qurious Explorer Box.  I loved that it combined creativity with the augmented reality to create endless possibilities.  Arden came in towards the end and wanted to play as well.  Hadley is six and just starting Kindergarten, and Arden is eight and in 3rd grade.  They're proof that it's perfect for pre-readers and still holds interest of older kids.
You can get your own Explorer Box, or the Maker Box on the Get Qurious website, or on Amazon.