As someone commented in one of my sewing groups "The mark of a good fit between you and a pattern is making it up again immediately.".  I agree wholeheartedly with this statement, so here you have my second Hey June Lane Raglan right on the heels of my first.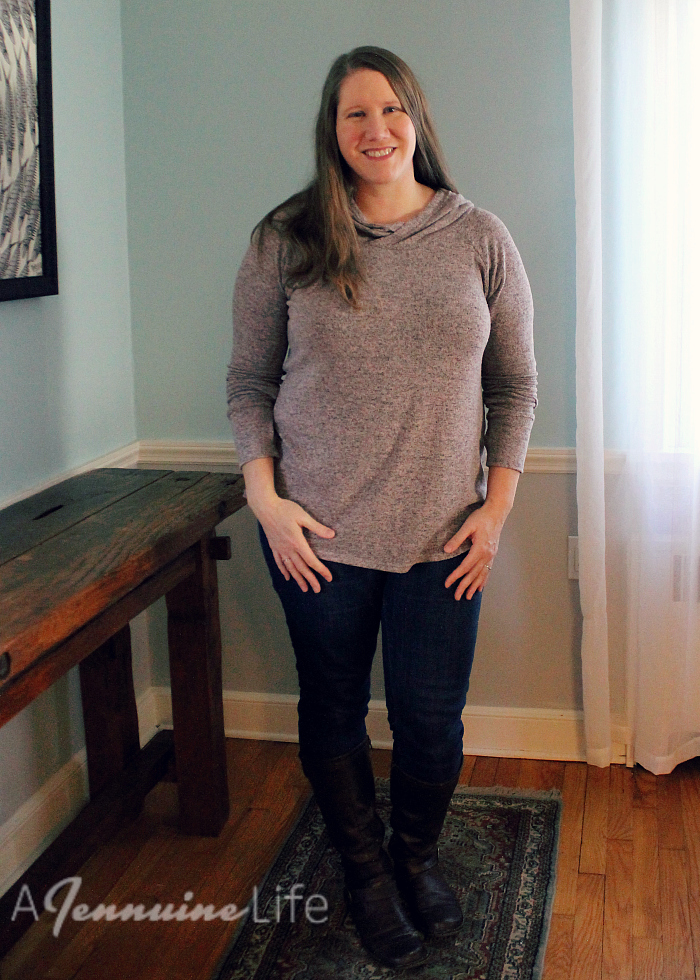 I changed things up for my second version.  This is the hoodie with the thumbhole cuffs.  I know from experience how tough it is to make technical drawings of complicated techniques.  Adrianna made the origami-esque folding and sewing of the cuffs to create the thumbholes easy to follow.  If you need photographs to make it click, there's also a sew-along available on her blog.  I kept the inch of length I added from my first version.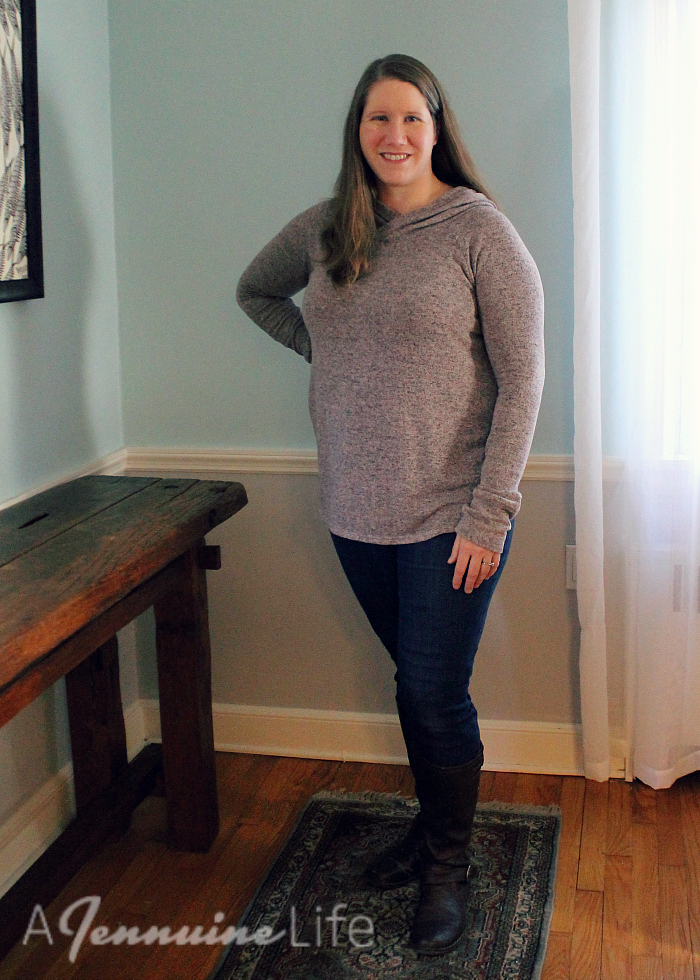 I like the crossover style of this hood.  It's a nice size to drape comfortably when up, and makes this nice shawl when down.  I made eyelets to be able to thread a drawstring through it, but I need to stock up on drawstrings or twill tape.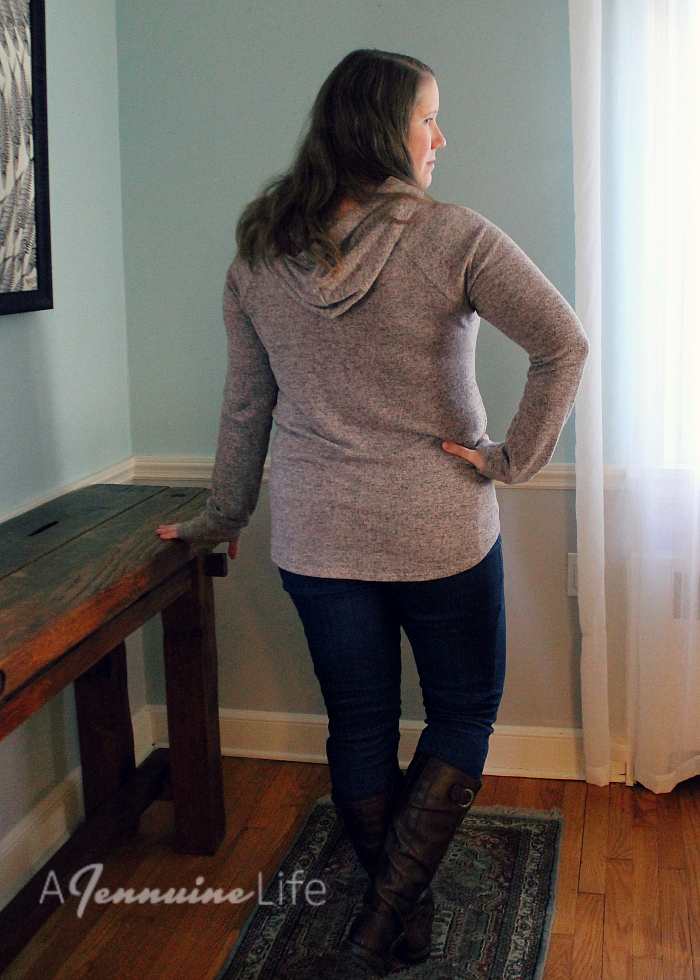 I'm definitely one who likes to pull sleeves over my hands; the thumbhole cuffs are perfect for chilly winter days.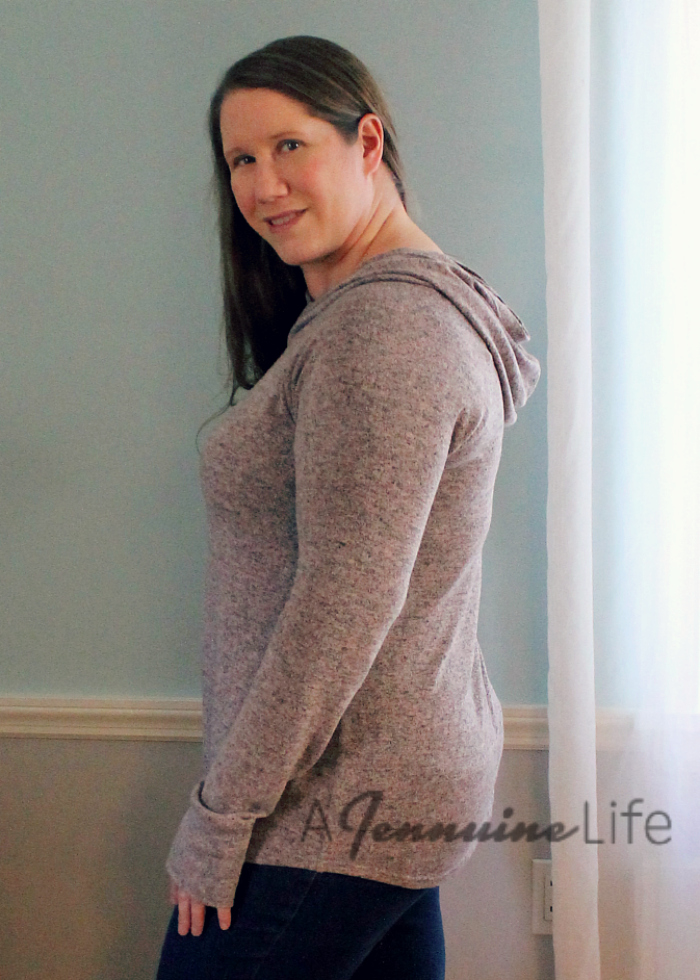 Pardon the soft focus on my photos.  I switched to back-button focus a few months ago, which is great when I'm taking photos of the girls, but doesn't cooperate with my remote trigger.  Adding even more complication, my remote receiver isn't turning on so I have to have one of the girls press the focus on the back button and hope it's somewhere near the correct focal point and then press the manual trigger on the remote receiver.  Long story — soft focus.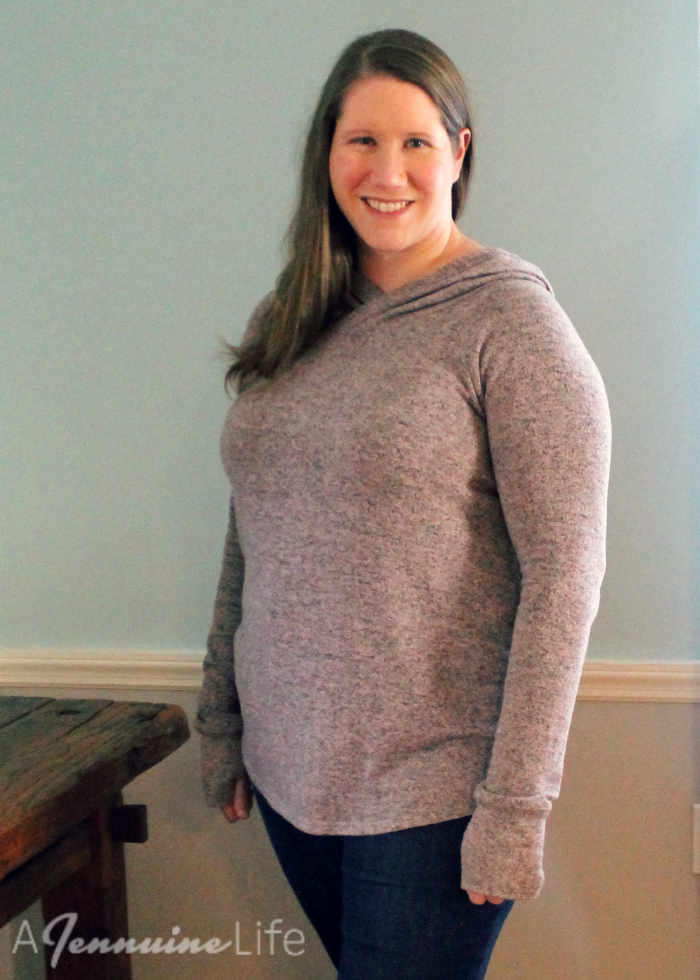 The fabric is from a Darcy's Pick box from Sincerely Rylee.  I really enjoyed getting a surprise box and I've got projects in mind for the other cuts in my box.  Next time I'll try one of the color palette boxes, but I've promised myself I won't buy another until I've used everything from this box.  It's a really soft sweater knit and makes for a very cozy raglan.
Outfit Details:
Pattern – Hey June Lane Raglan from UpCraft Club
Fabric – sweater knit from Sincerely Rylee