In my informal pursuit of the perfect raglan, today I bring you Hey June's Lane Raglan.  I picked up my copy from UpCraft Club.  Like I said in my last post about the Bethioua Raglan, I hadn't really ever considered raglans as part of my wardrobe.  If I look at the items I have remaining after my closet purge there are very few raglans among them – like I think one.  It is however, good to reevaluate from time to time and I believe I was remiss in my avoidance of raglans.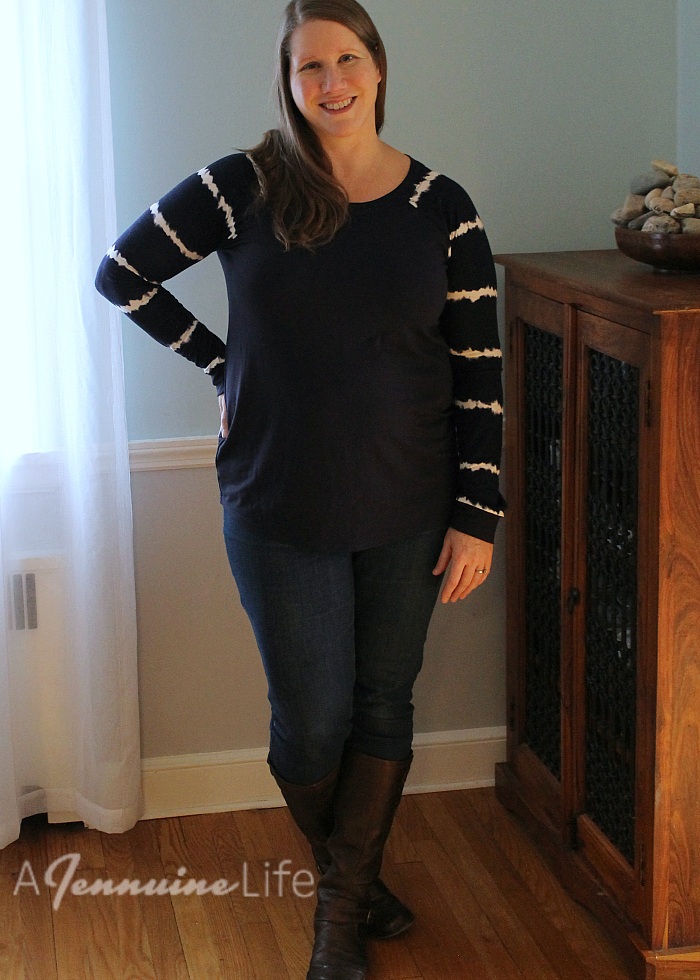 Because this here, is pretty darn great.  The Lane Raglan is frequently recommended and I can see why.  It covers a wide size range – XS to 2X or 32″ to 50″ bust.  It's a great basic, but has a lot of options to make it really versatile.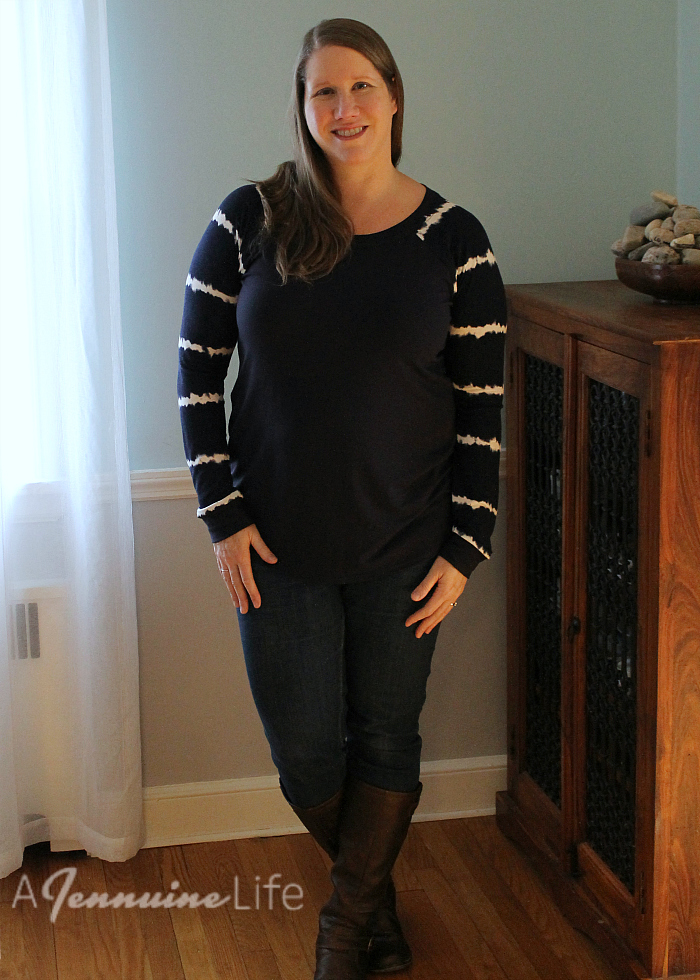 I kept my options pretty basic for this first run at the Lane Raglan.  Regular neckline, long sleeves with a cuff, and the curved hem.  I opted not to add the chest pocket since I don't need to add anything to my large bust.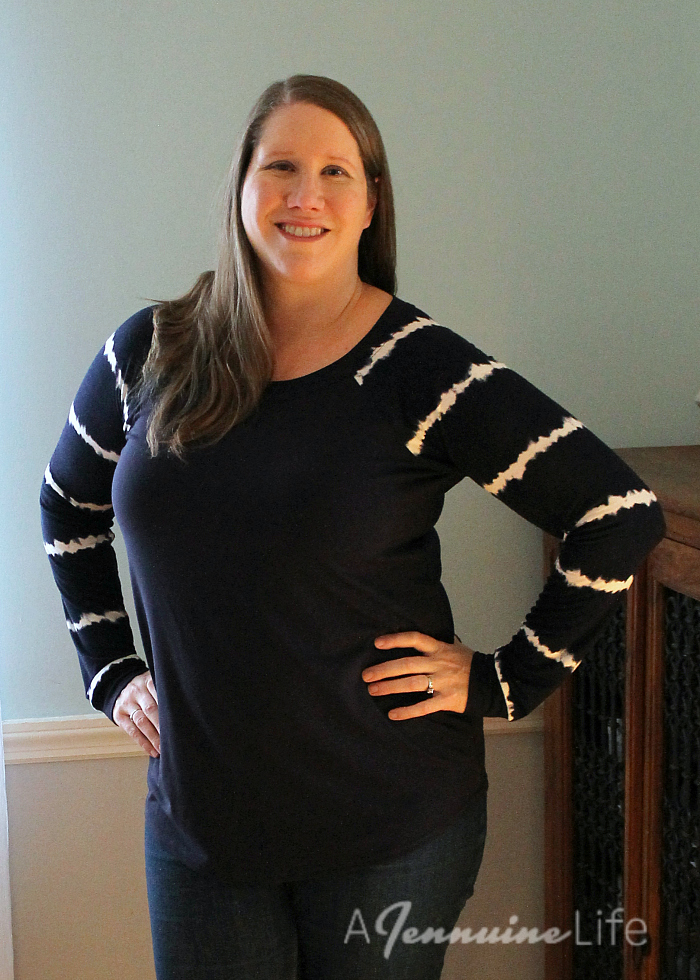 I printed the XL and 1X sizes based on my high bust of 42″ and my hip of 44″.  I added 1″ at the natural waist since I'm taller than the pattern is drafted for and I like my shirts a little longer.  I graded out to the 1X at the hip.  This is the regular front bodice – there's a front bodice with a full bust adjustment already worked out for women with greater than two or three inches difference between high and full bust measurements.  My full bust is 44″ so I've only got 2″ difference, or a B sewing cup.  While I have a large bust (DD bra cup size) I also have broad shoulders and a full rib cage to balance them out.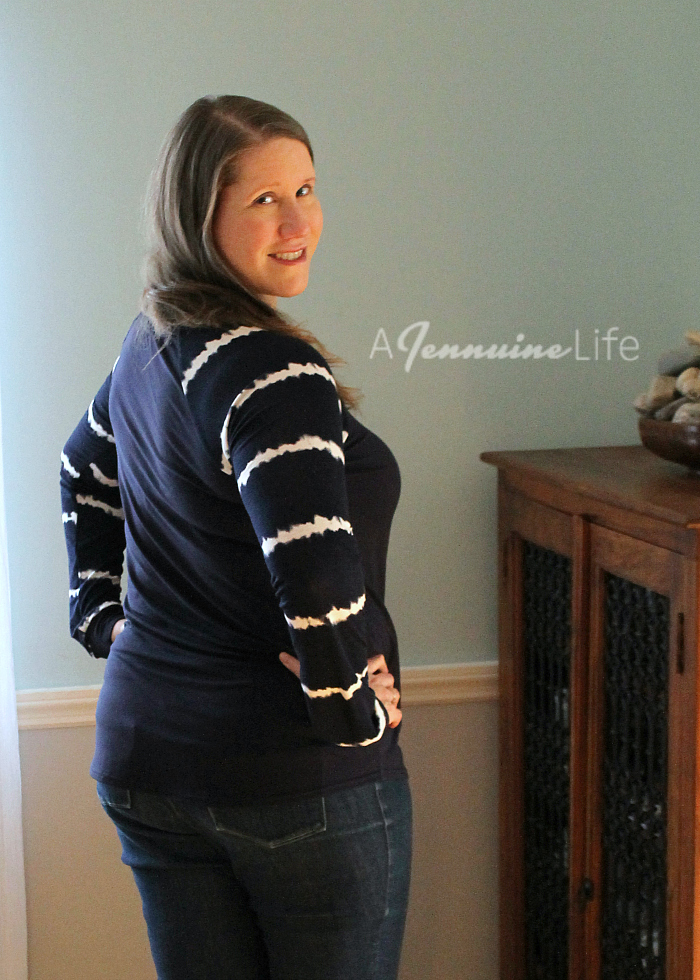 The fit is quite nice on me, I think.  I get just a little bit of wrinkling under the arms towards my bust, which I think is more or less unavoidable in a standard raglan with as many curves as I've got.  The darted shoulder and bust on the Bethioua took most of those out, but I like the closer fit on the arm of the Lane Raglan.  The sleeves are a touch on the long side, but I certainly prefer a little long over too short.  It feels cozy to pull them up to my knuckles when it's cool in the house.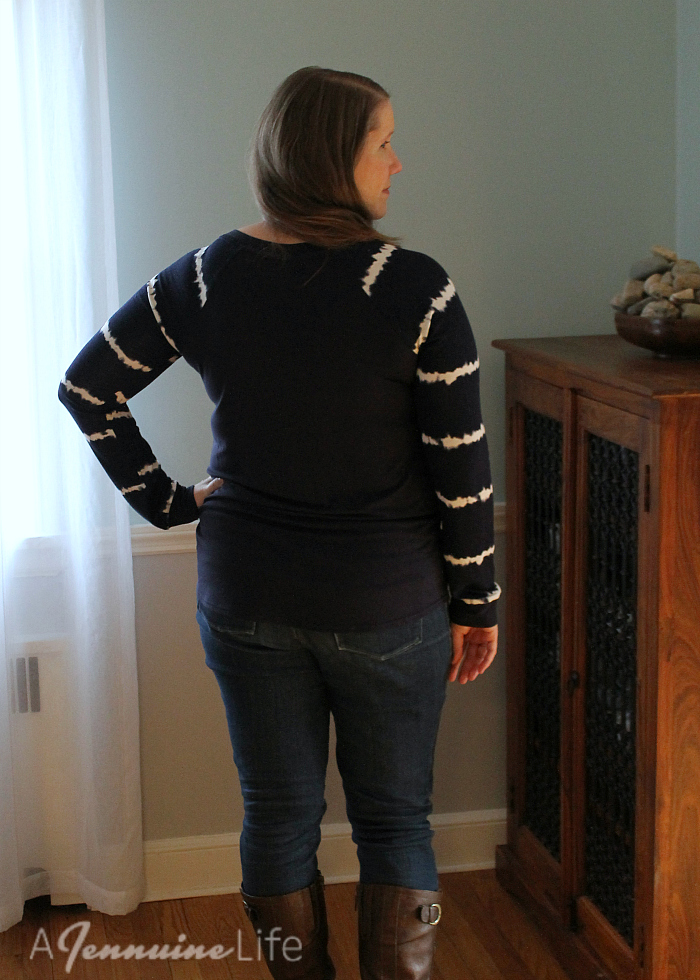 The fabrics I used are both rayon spandex jersey.  The solid navy is from Indiesew (sold out), and the tie dye stripe is from Raspberry Creek Fabrics.  The solid is a little heavier weight which helps it to skim over everything, and the drape of the tie dye helps it to stretch across my shoulders.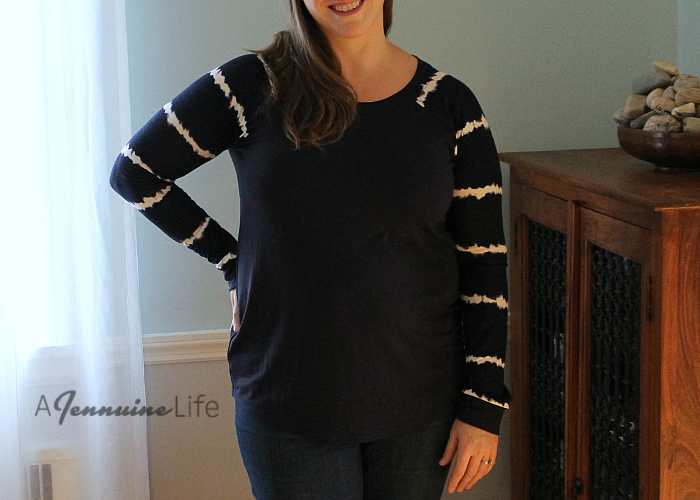 I think I'll still give a go at a hybrid Bethilane or Lanioua – taking the darted raglan sleeve and wraparound back yoke detail of the Bethioua with the closer armscye and body of the Lane.  But this pattern will definitely be part of my wardrobe staple.
Outfit Details:
Pattern – Hey June Lane Raglan from UpCraft Club
Fabric – solid navy rayon spandex from Indiesew, tie dye stripe navy rayon spandex from Raspberry Creek Fabrics