Ten months, two schools, a major move and one lost tooth later, Arden has completed her first year of school.  Her last day of school was June 19.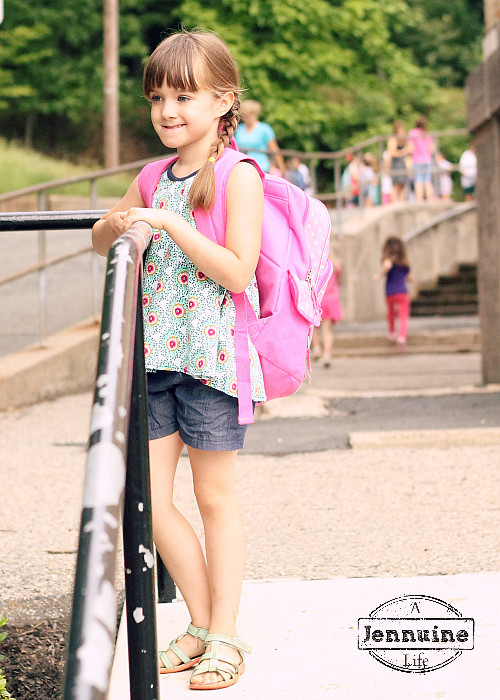 She has made lots of new friends at her new school in New Jersey and we're getting into a good groove here.  She's now enjoying the summer enrichment program called V-SEA and getting to see some of her classmates from Kindergarten as well as students from other classes and other schools.  She comes home each day overflowing with stories and songs about the events of the morning.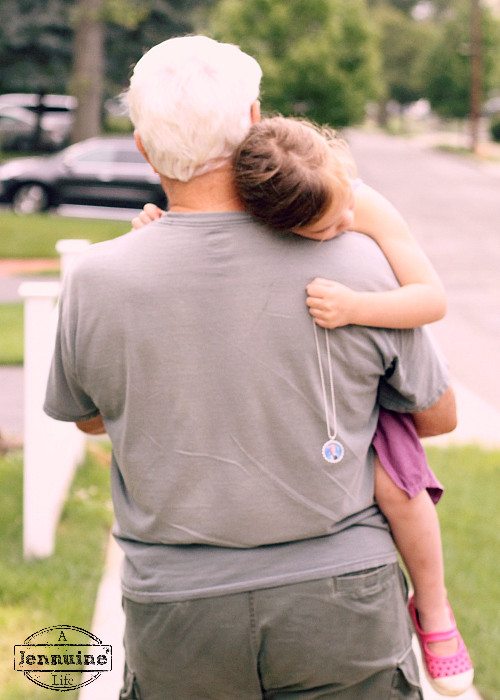 Hadley had a little trip with a belly flop after dropping Arden off for her last day so gPa carried her most of the way home.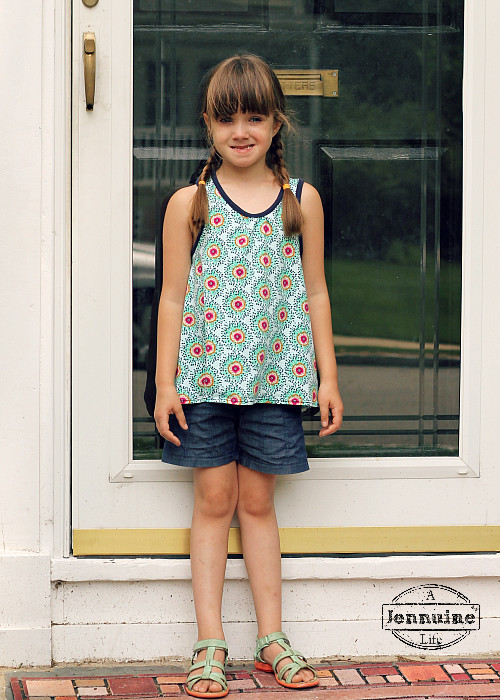 We weren't at this house to get the traditional beginning and ending school year photos.  Hopefully this will set a tradition going forward and we can compare how the girls grow over time against the front door backdrop.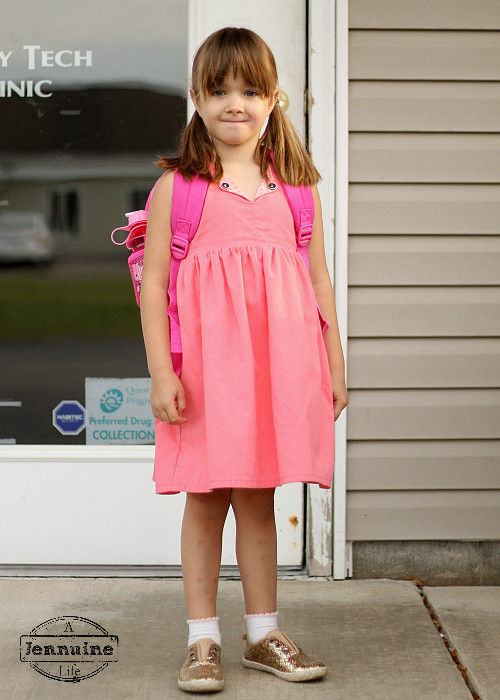 In comparison, this was Arden's first day of Kindergarten in Michigan.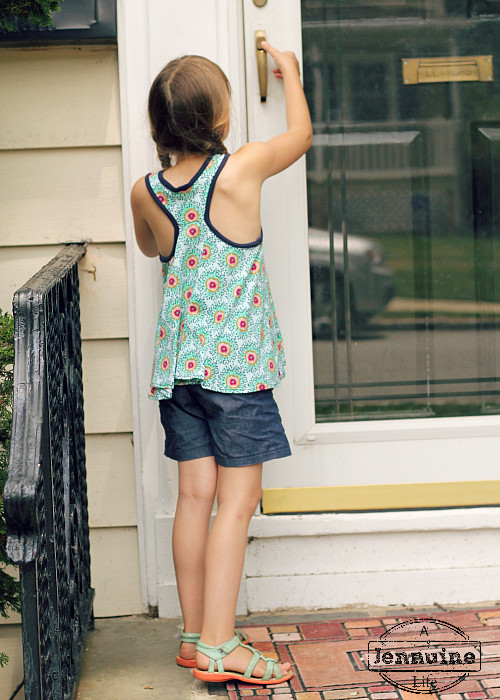 This is the LOL Swing Top I started to make the video tutorial for a couple of the construction steps of the pattern.  I used the alternate binding instructions and I should have used the shorter ribbing dimensions given as the neck and armhole openings ended up a little too large.  Oh well, it's still covering fine and is definitely loose and comfy for a warm summer.  The fabric is Art Gallery knit from the Priory Square collection by Katy Jones.  This specific print is called Clover Field.
The shorts I had made for Hadley are staying in Arden's wardrobe.  They fit her so nicely and the little bit of extra rise I added to make them high waisted shorts for Hadley makes them nice and comfy on Arden's lanky frame.  I always sprouted up each summer and I think Arden is geared to follow after me in this regard.  She's been eating a ton and needing more sleep so I'm preparing myself for a growth spurt.
Outfit details:
Top: LOL Swing Top knit version using Art Gallery fabric from Rock Paper Scissors
Shorts: Cousu Trousers & Gauchos modified to shorts using Robert Kaufman chambray from Imagine Gnats
Sandals: See Kai Run