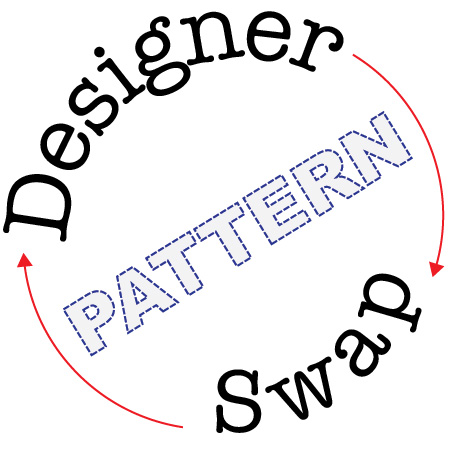 We're at it again!  This Spring a bunch of designers got the crazy idea of swapping patterns and we had so much fun we set up another round of Designer Pattern Swap.  Last time I made the Iridis Dress by Sofilantjes and Arden still loves wearing that dress.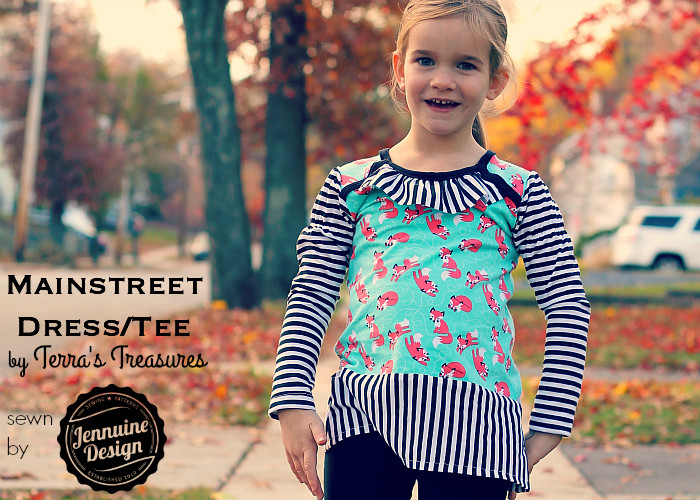 This time I got to choose a pattern from Terra's Treasures to make.  Hadley was the recipient this time and she loves dresses and comfy knits, so I thought the Mainstreet Tee/Dress would fit the bill.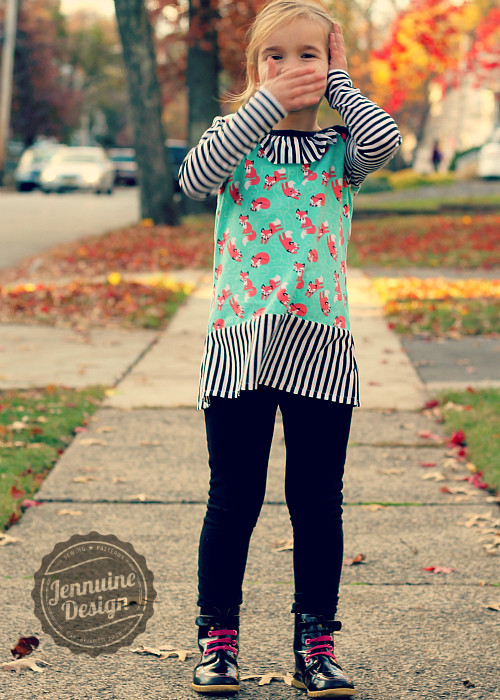 I had a fat half of this Lillestoff foxes print that I bought in a destash from Emrose, which wasn't enough to do a bodice on it's own.  A little creative blocking with the stripes I used for the sleeves and I ended up with a really fun dress – well, more tunic length since I didn't add back the seam allowances and omitted the ruffles at the hem.  We're still at the stage where we put leggings under dresses anyways, so it's really all the same.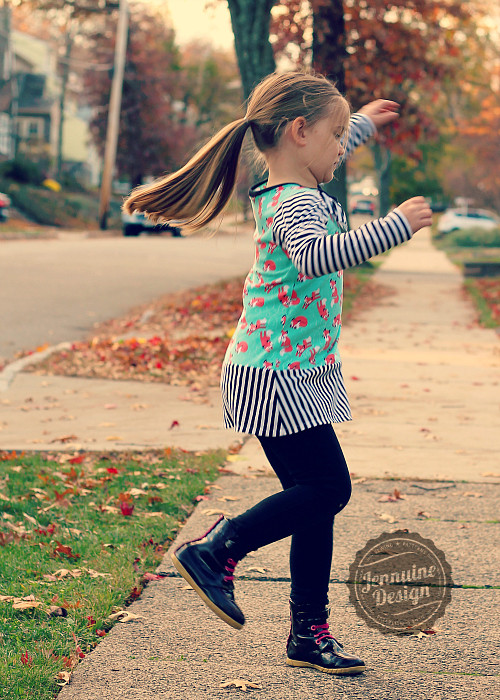 The Mainstreet pattern has options for a tee or dress length, and short or long sleeves.  The ruffles at the neck can be made with woven fabrics, but I just pulled in the same striped knit I used in the sleeves.  I also only used the smaller ruffle since I didn't want to add in any other fabrics.  Check out those matching stripes at the side seam!
The pattern fits 6 months to size 10.  Hadley measures at the size 5 and I made a straight size with the blocking and omitted ruffles as noted.  Those would have added about another four inches, so a little above the knee on my crazy tall four year old.  The instructions are clear with color photos for each step.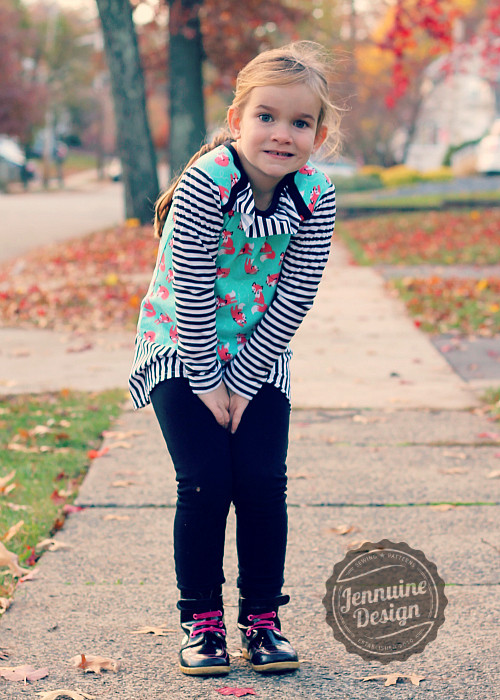 As always, the true measure of a design is whether the recipient likes it.  Hadley did NOT want to take it off after it was done, and even wanted to show her pretty new dress to her sister Ardenah (what Hadley calls Arden) with great excitement.
There's also an amazing giveaway!  Tons of patterns are available to be won using the Rafflecopter widget below: