Don't you love those projects where the fabric and design just seem like they were meant for each other?  This pairing was definitely one of those projects!  I'm happy to be participating in the Coastline Fabric Tour with Sharon Holland Designs for Art Gallery Fabrics.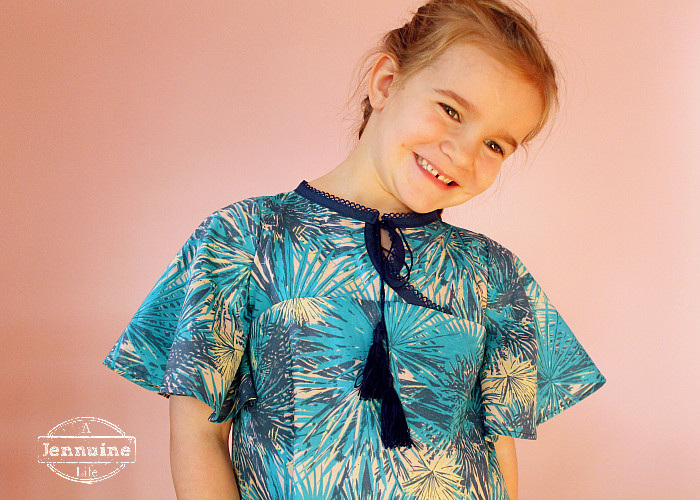 This is the Tropical Breeze print on voile substrate.  I've sewn with Art Gallery voile before and it's so dreamy and perfect for this silhouette!  The palm frond design in blues brings me back to my parent's porch on a canal in Florida.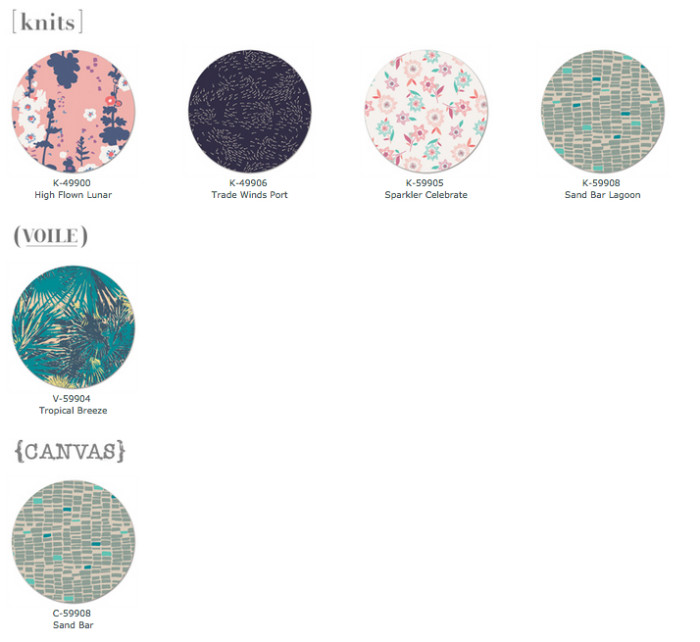 Since I sew mostly clothes, I love that Art Gallery fabrics offer an expanded selection of substrates that include knits, voile, and canvas in addition to quilter's cotton.  While quilting weight works great for tons of projects, it's so nice to have the option of amazing prints that are garment weight, or the canvas for home decor or bags.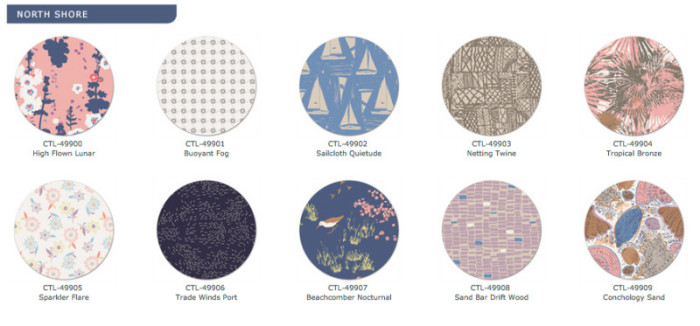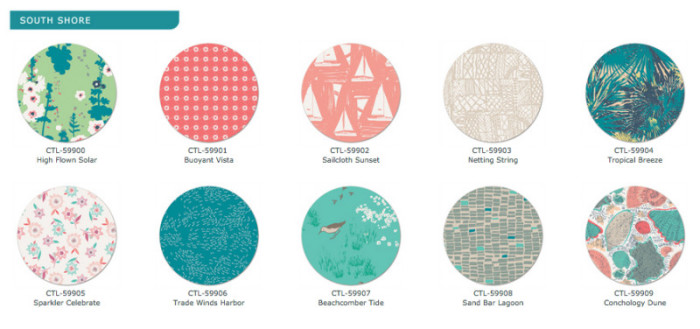 I'm in love with the prints and colors in the Coastline fabric line.  There's two colorways – North Shore is a lot of slate blues and grays, and the South Shore has more green blues and peaches.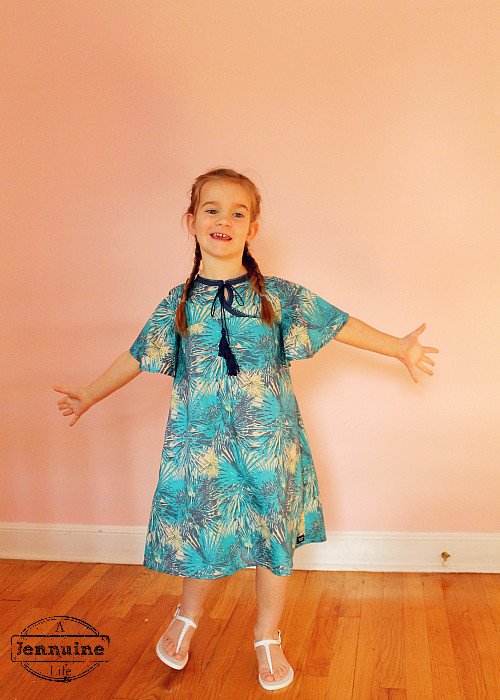 The Naples Dress is my next pattern, which should be releasing by the end of the week.  This version is the butterfly sleeve with an a-line skirt.  I had a little fun with the tie closure and made tassels and and a cord.  Now I want to make tassels for all the things!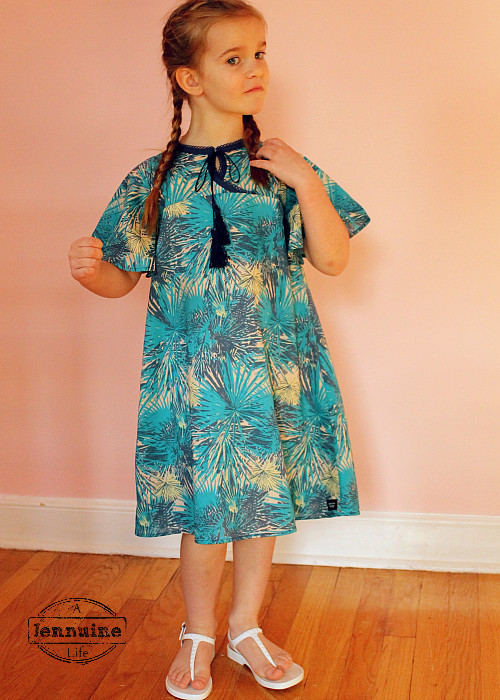 The other options are short or long bell sleeves, sleeveless, gathered skirt, a bias tie or wide bow tie, and tunic or dress length.  It's sized for newborn through 12 years.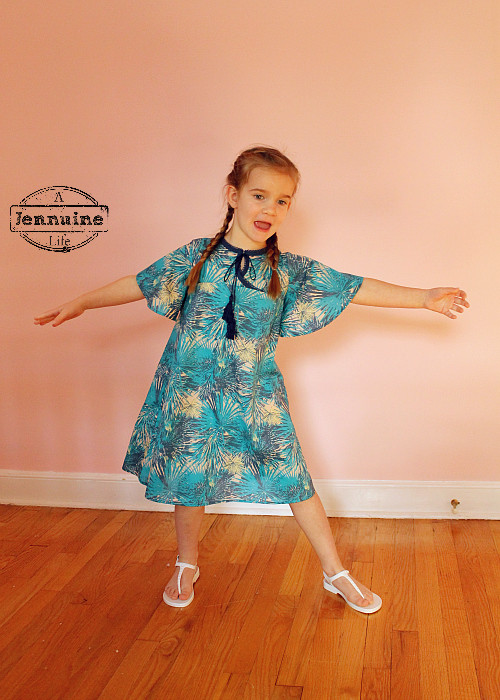 The lightweight voile is perfect for this silhouette – so floaty and drapes like a dream.  I really appreciate how crisply it irons – the curved hems on the sleeves require some patience but easy pressing helps a lot.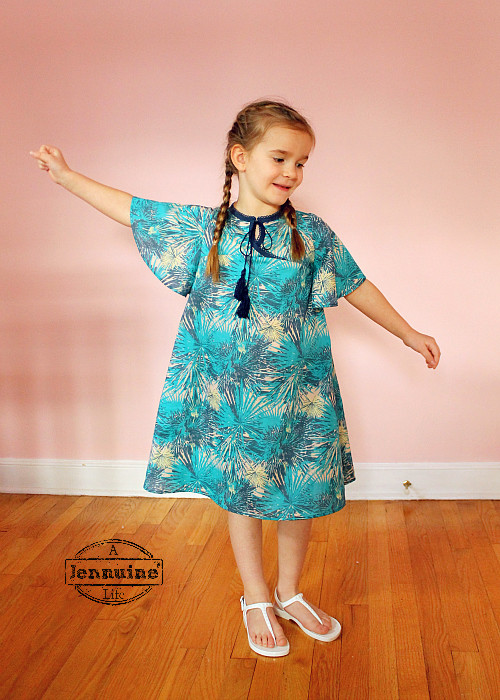 I really wish I could have gone to the shore and taken amazing beach photos like Alexis from My Sweet Sunshine did yesterday, but alas, it's February in New Jersey.  Be sure to check out Kristen's post tomorrow at Two Blonds and a Sewing Machine.
For real, we were in the midst of a snowstorm that caused a school delay when I took these.  Since we couldn't go to the beach, I had a little fun with illustrator and brought the beach to the photos!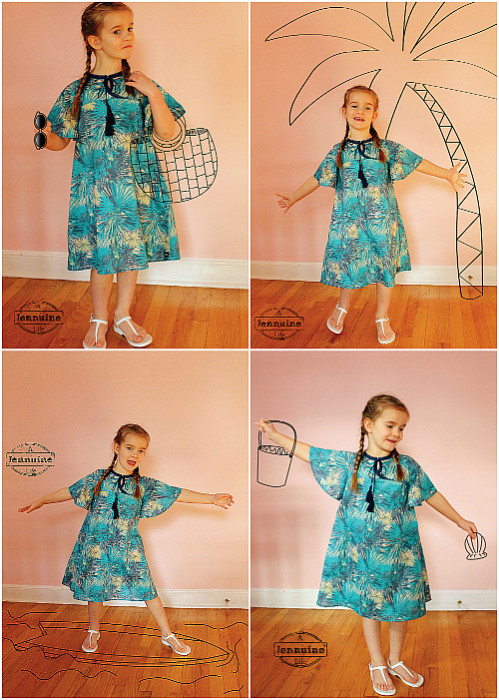 Now let's talk about the amazing giveaway that Sharon is hosting on Instagram.  The prize is a 20 piece bundle of fat quarters from the coastline fabric line.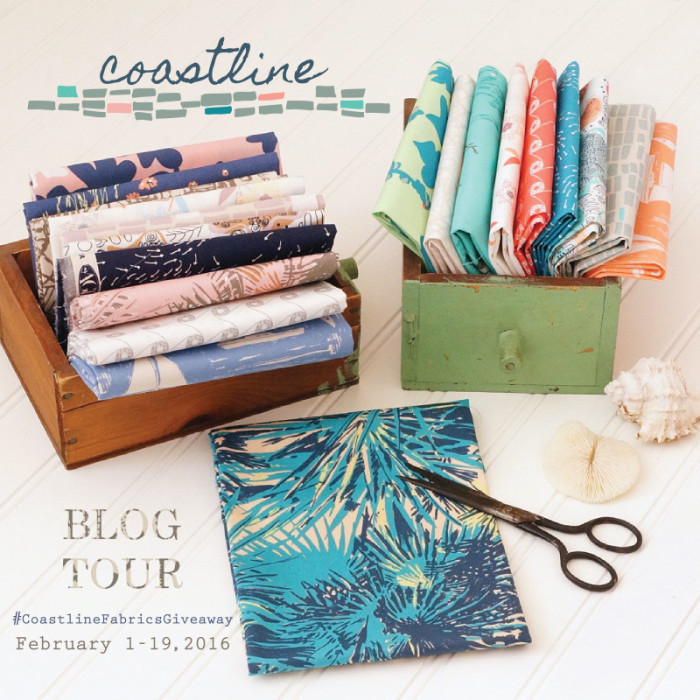 The giveaway is open globally to public accounts.  Sorry, private accounts don't show up in the hashtag pool so those entries can't be counted.  To enter, repost your favorite image(s) to your Instagram account and use the hashtag #CoastlineFabricsGiveaway to be entered.  Enter as often as you like!  The drawing will be on Friday, Feb., 19th at 6pm EST. Sharon will announce the winner on Saturday with her recap posts, so be sure to follow @sharonhollanddesigns on Instagram while you're entering.