The Clipper Shorts Sew Along is a wrap!  Thank you so much for sewing along with me – I can't wait to see the shorts you've made.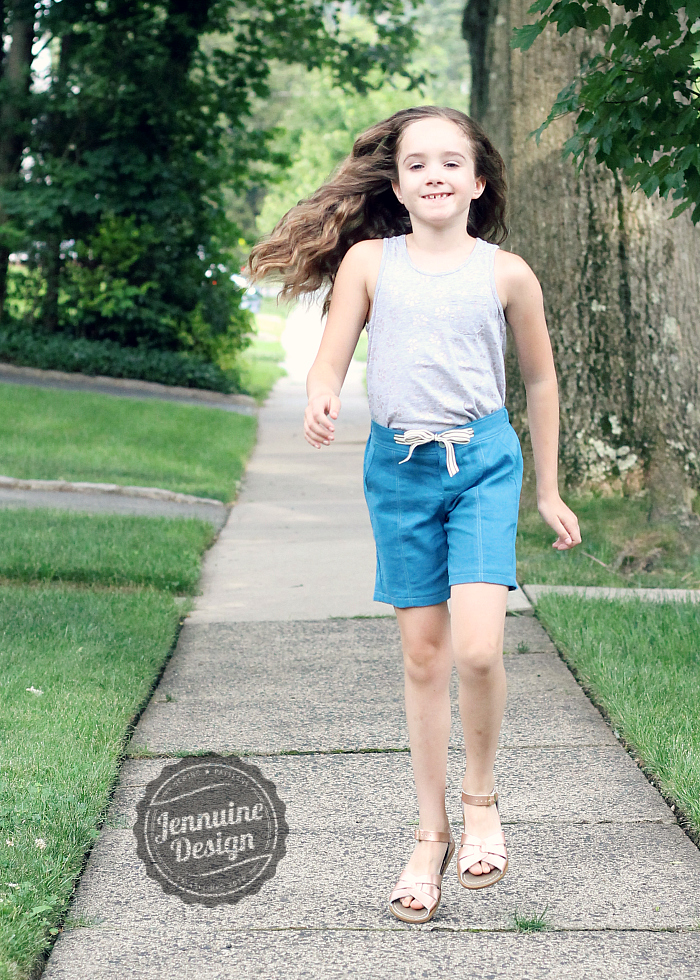 Today is a little runway fashion show starring two of the three pairs of Clipper Shorts I made for the sew along.  I made all of them the same size 7 as both Arden and Hadley measure that size with only slight differences in proportions and a bigger difference in height.  For the time I can make the same size and they can mostly share a wardrobe.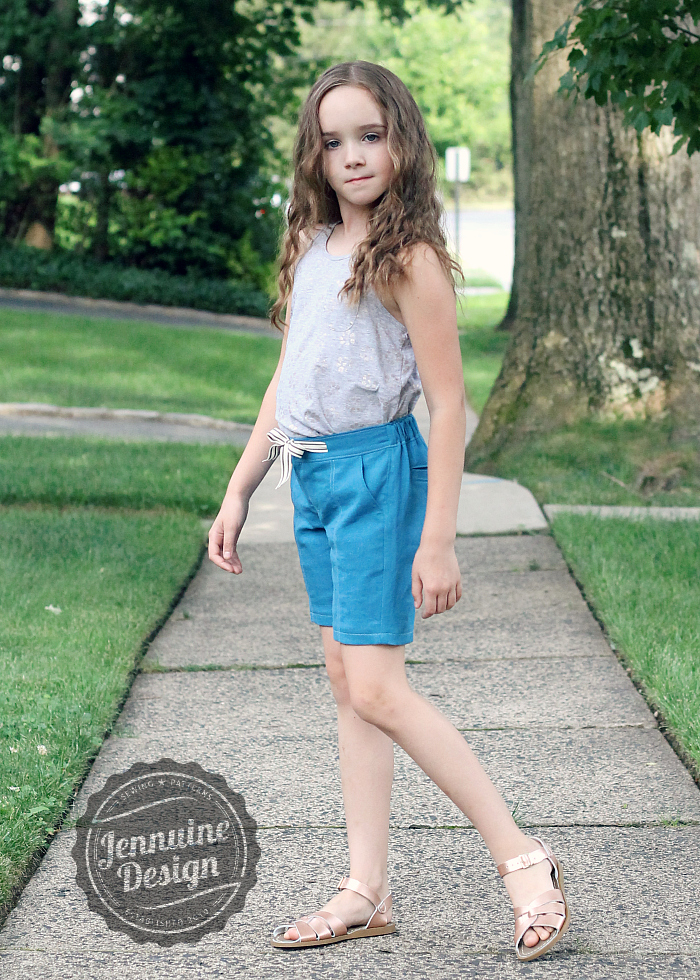 Arden is modeling the full dresser version of the Clipper Shorts – pieced, half fly, and all the pockets.  This is the Bermuda length which looks so nice on her long, leggy frame.  We let her hair out of French braids for photos – we call it princess hair and she really worked it!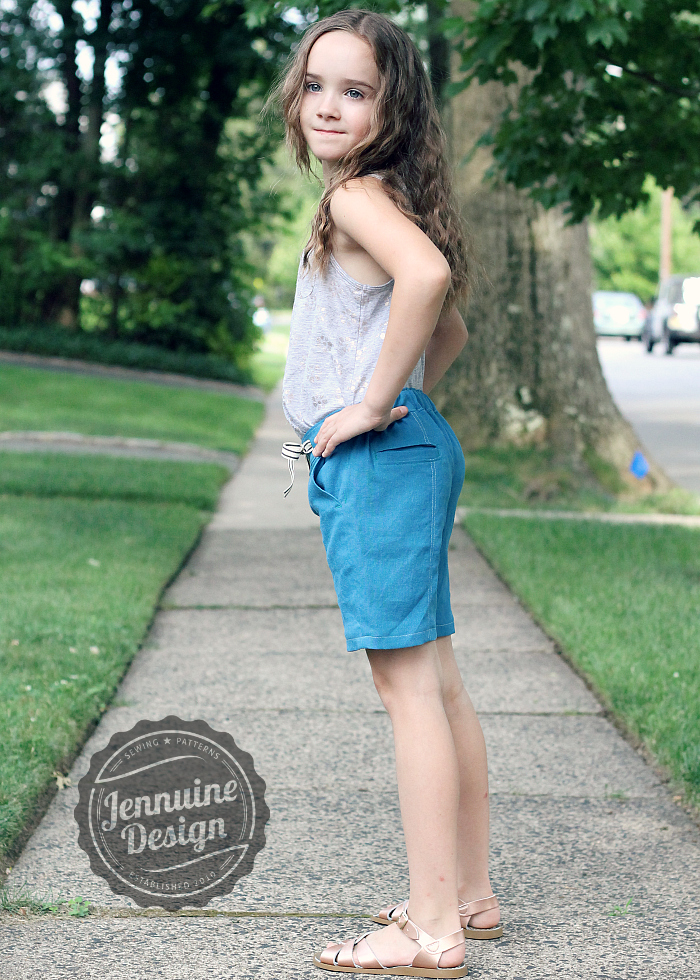 The fabric is Brussels washer linen by Robert Kaufman.  This is definitely one of my all-time favorite fabrics – light yet sturdy, and it doesn't wrinkle if you dare breathe on it.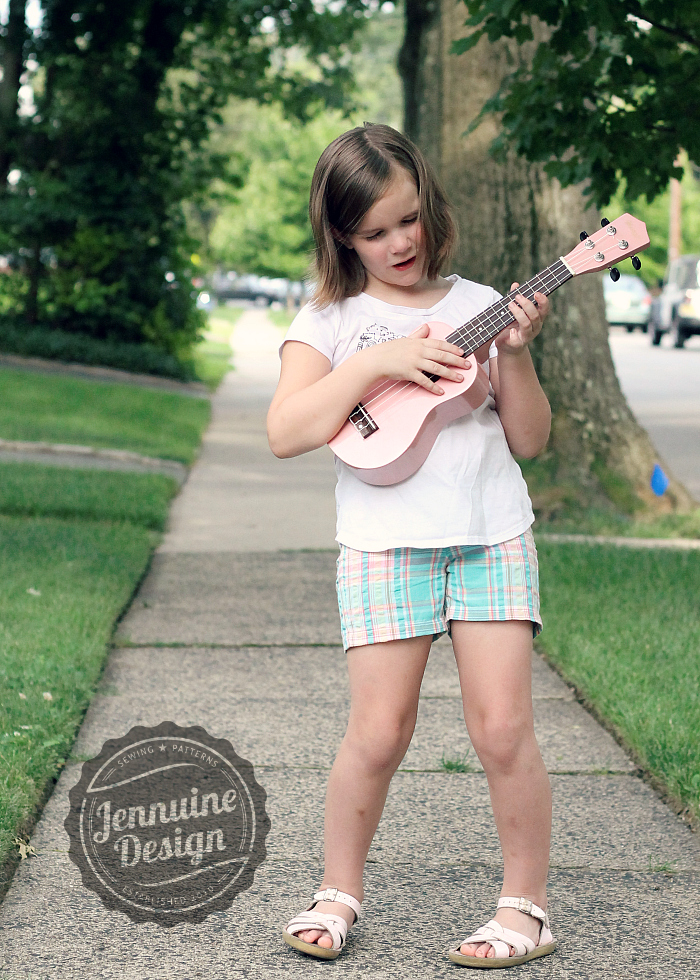 Hadley is rocking the base model Clipper Shorts: zero pockets, no fly.  Quick and easy, I could probably have sewn these in about fifteen minutes if I wasn't photographing and working on three pairs at once.  This is the shorter Jamaica length which sits at a nice spot on Hadley's shorter and sturdier frame.  If I was making a pair for her alone and not trying to make them work for both girls I probably would have made the back piece a size larger in width and/or made an adjustment to the rear rise because she has a lot more booty than Arden.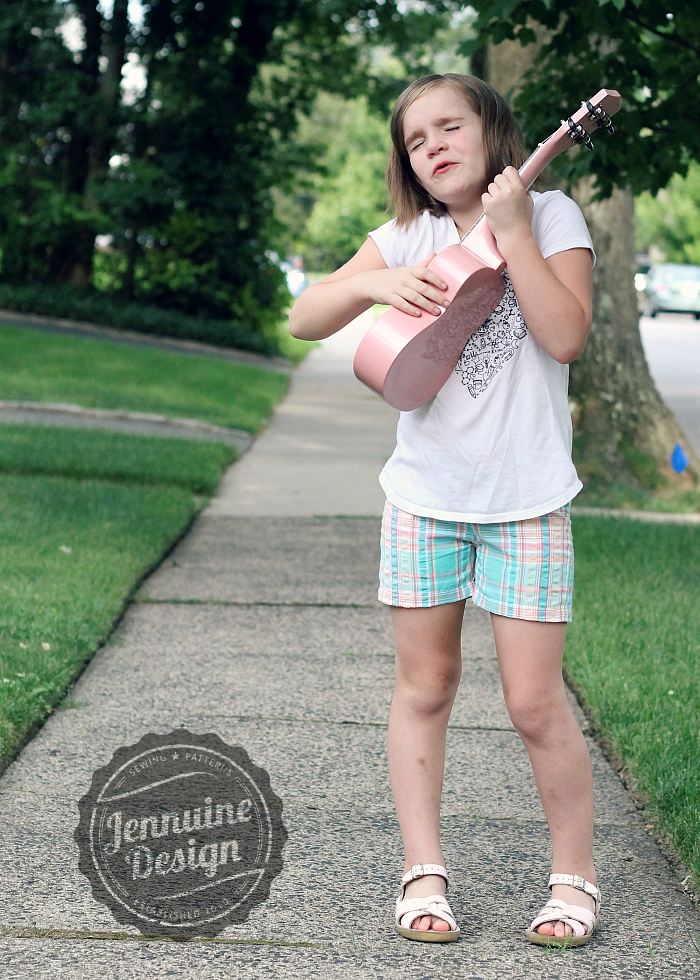 This is another Kaufman fabric – plaid seersucker and just screams summer to me!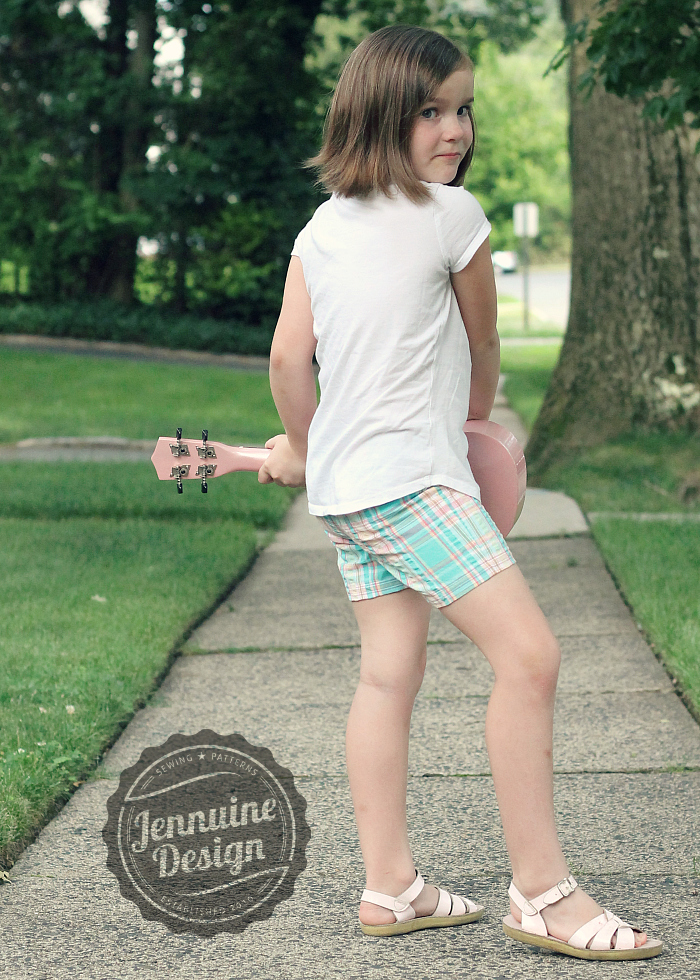 Hadley's version of over the shoulder smolder.  She's been watching Arden and picked up some posing tips.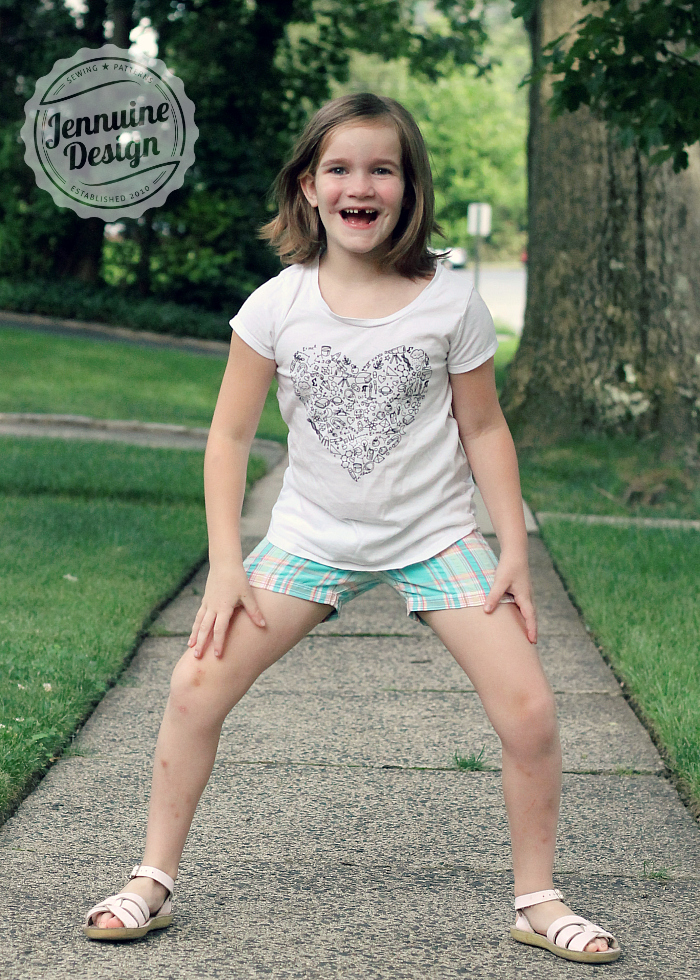 My (not so) little goofball with her new gap-toothed smile!  She starts kindergarten in the fall and is already losing front teeth.  I'm so not ready for her to grow up!
Pick up the Clipper Shorts pattern and make your own pair (or three) to share!  I'll be either be adding a tab at the top of my page for sew alongs, or maybe just adding them into the tutorials tab.