I am so excited to be hosting Sewing for Kindergarten!  When Mie of Sewing Like Mad asked if anyone wanted to take the reins from her, I leaped at the chance.  I love this series and the opportunity to make our littlest scholars something memorable as they embark on their journey into education.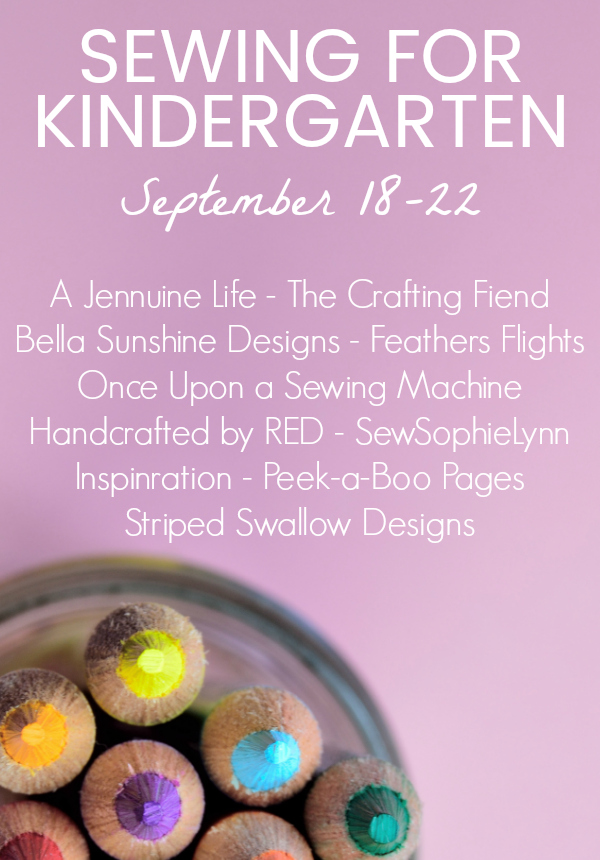 This year's series will run for five days with ten amazing sewing bloggers sharing their take on Sewing for Kindergarten.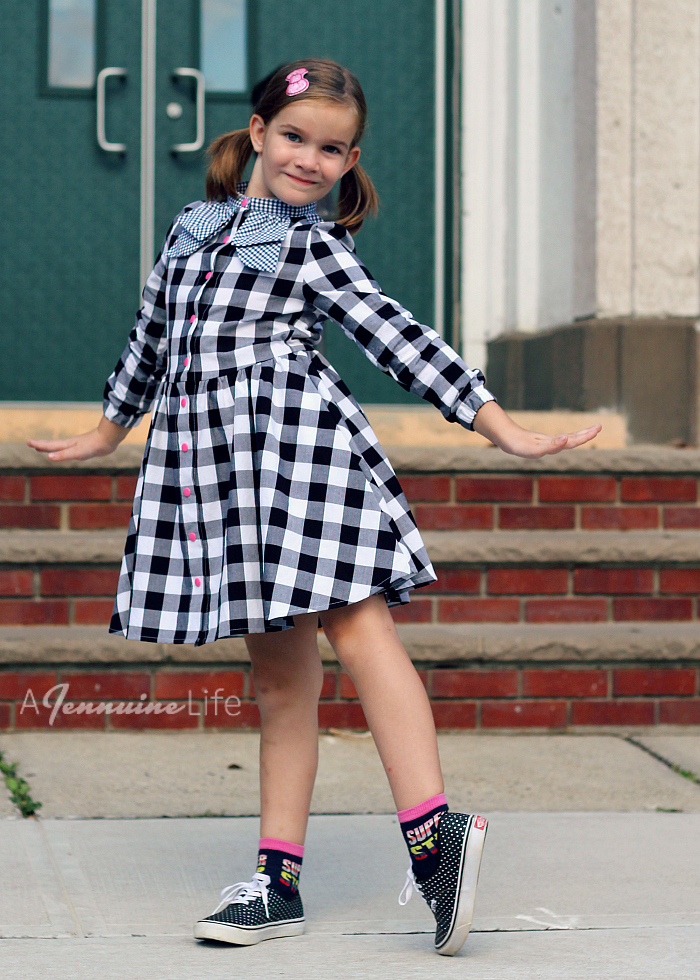 Since I have a kindergartener this year, I am one of the participating bloggers, and I made Hadley two dresses to commemorate her entrance to kindergarten at Forest Avenue School.  Click over to my post to read the details and hear how Hadley managed her first day.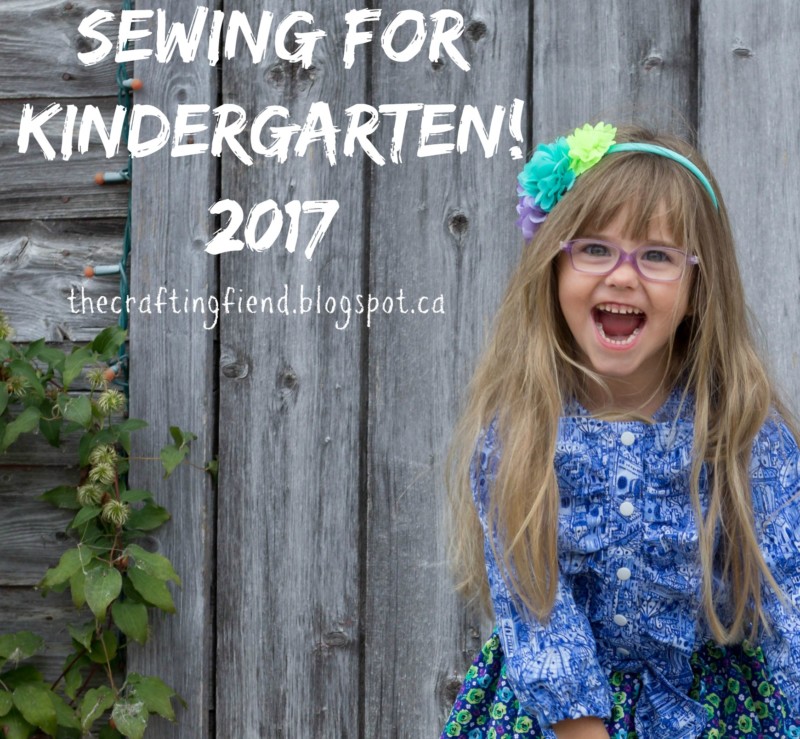 Jeanine at The Crafting Fiend is a sewing friend I get the pleasure of chatting with frequently in Capsule Wardrobe Sew Along and other groups on Facebook.  She's Canadian, which makes her an honorary Michigander and therefore one of my bestest sewing friends!  Let's read more about her sewing for kindergarten here.