I jumped onto the Waterfall Raglan bandwagon with both feet, folks!  This pattern by Gabriela at Chalk and Notch is right up Arden's alley – swingy, modern, and comfortable.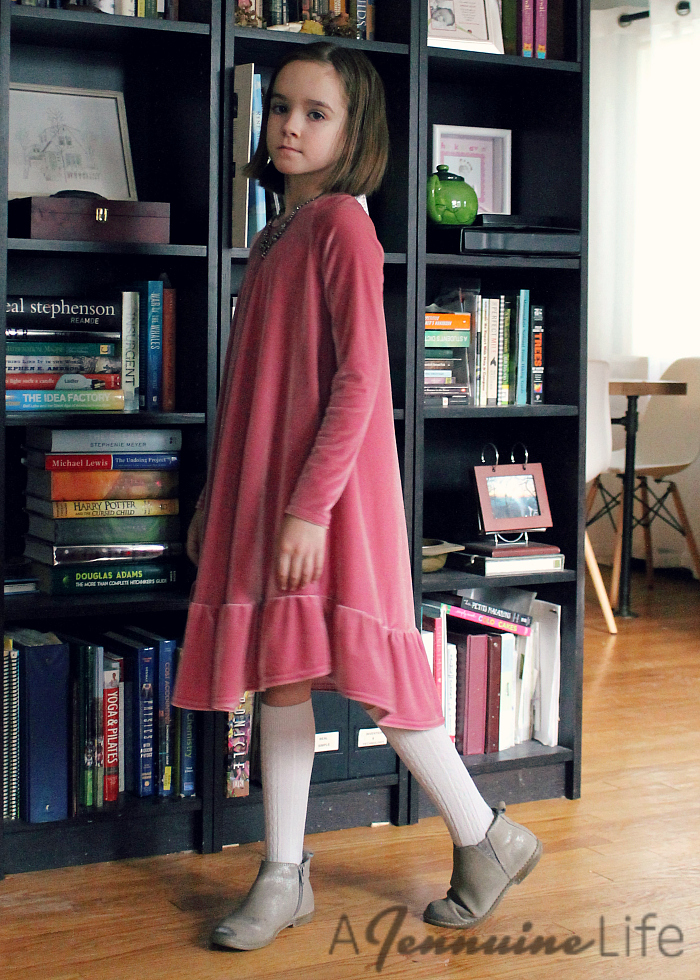 I made this just in time for Arden to wear to a local production of Annie with her Girl Scout troop.  One cool benefit of living within commuting distance to NYC is that the local theater scene is kind of like off-off Broadway.  Unfortunately I was too ill to attend, so Dave took her.  He said it was fabulous and the cast's resumes were impressive and many had Broadway credits, including the children and the dogs who played Sandy.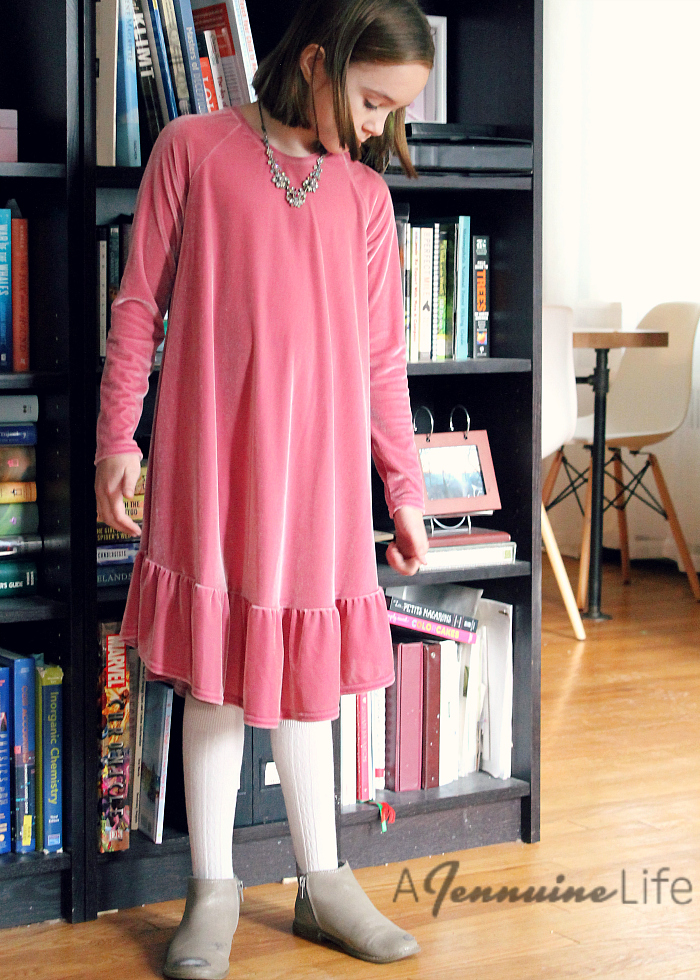 The Waterfall Raglan is for girls' sizes 12 months to 12 years.  It has options for top or dress length, and sleeve lengths of short, 3/4 or long sleeve and a small patch pocket.  I made the dress length with long sleeves and omitted the pocket for a dressier look in this velvet.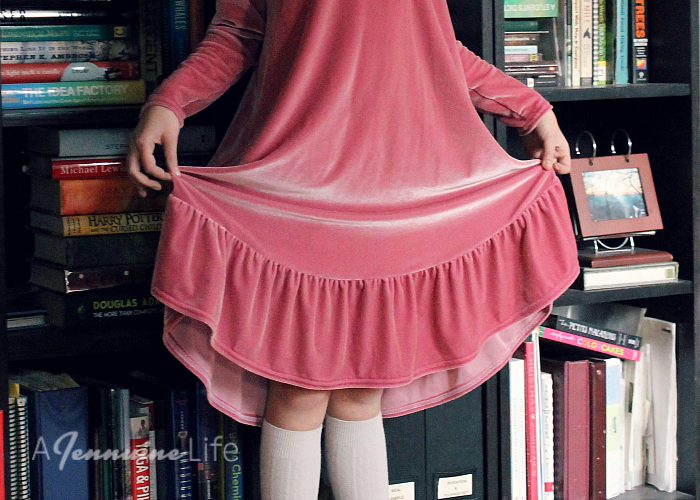 I made Arden a size 8, but lengthened the main dress and ruffle to size 10 since she's a little tall for her age, particularly in the legs.  This might have been overkill as it's a little on the long side, but I certainly would rather it be a little too long than too short.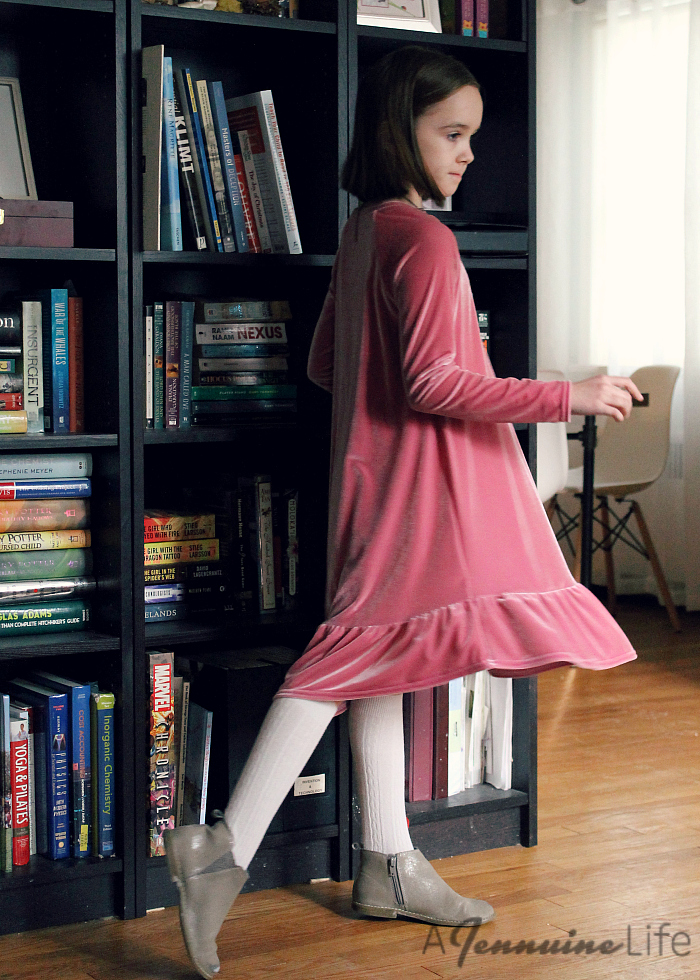 I used stretch velvet from Raspberry Creek Fabrics.  It's dreamy in this fabric, and it wasn't at all difficult to sew.  I cut the dress and sleeves with the nap the "correct" way – smooth as you run your hand downward, and the ruffle reversed so the light catches it in a different way.  The neckband is even self fabric and that worked well.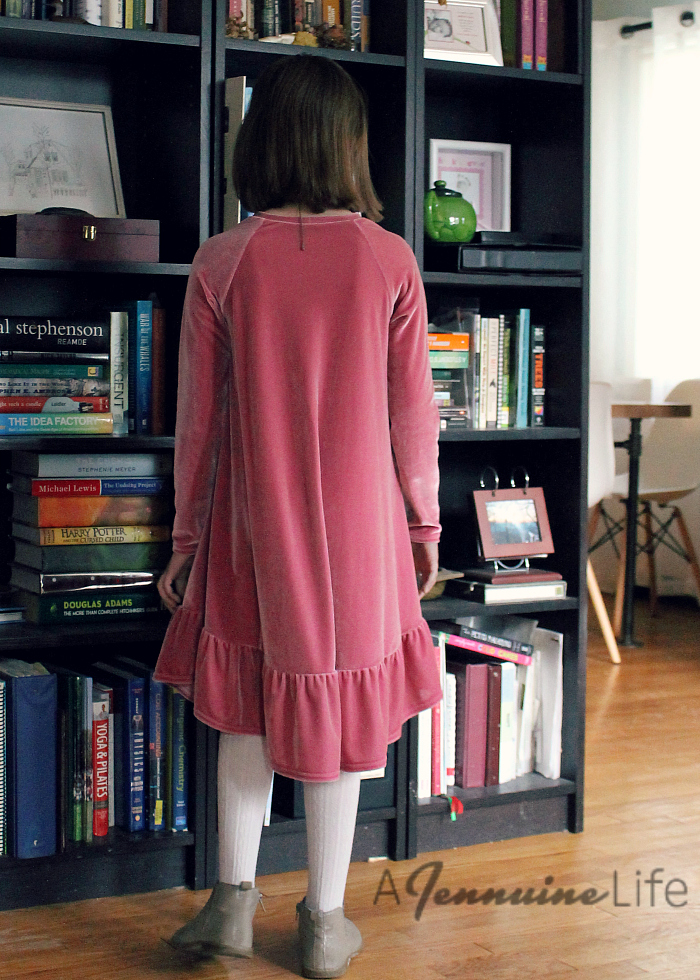 I really appreciate patterns that come together quickly, but look much more impressive.  Simple lines, but nice proportions and clean details are my jam.  I've previously made Gabriela's Top Knot pattern, though a hacked version for a series in which I was participating.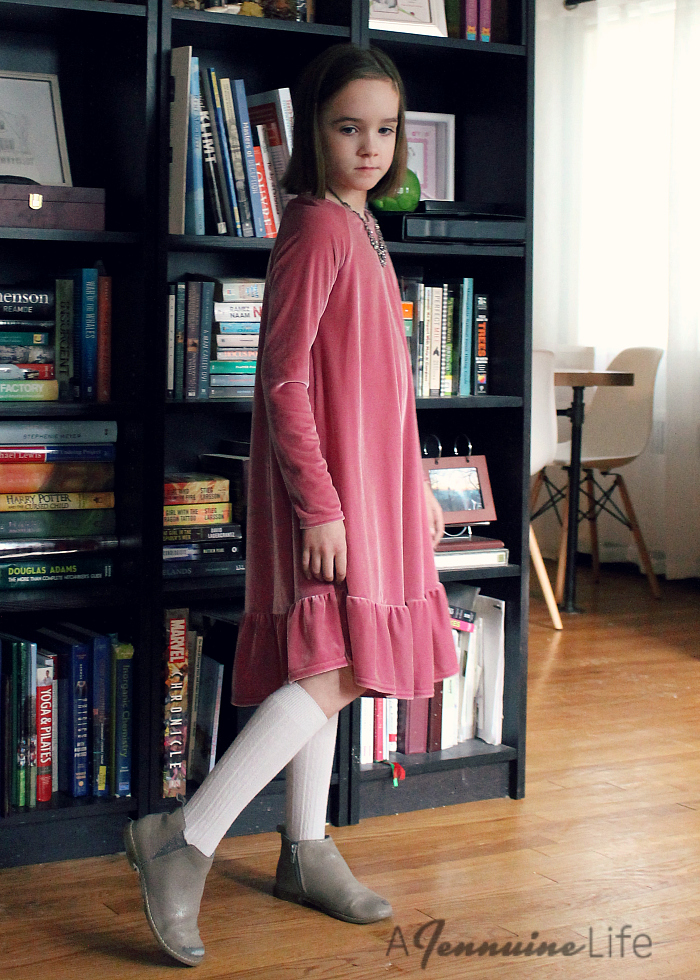 If you haven't made a Waterfall Raglan yet, I strongly urge you to do so!  I have the Fringe Dress in my #2018makenine plans – I'll let you know how that goes when I get to it this spring.
Outfit Details:
Pattern – Chalk and Notch Waterfall Raglan
Fabric – stretch velvet in blush mauve from Raspberry Creek Fabrics (out of stock)