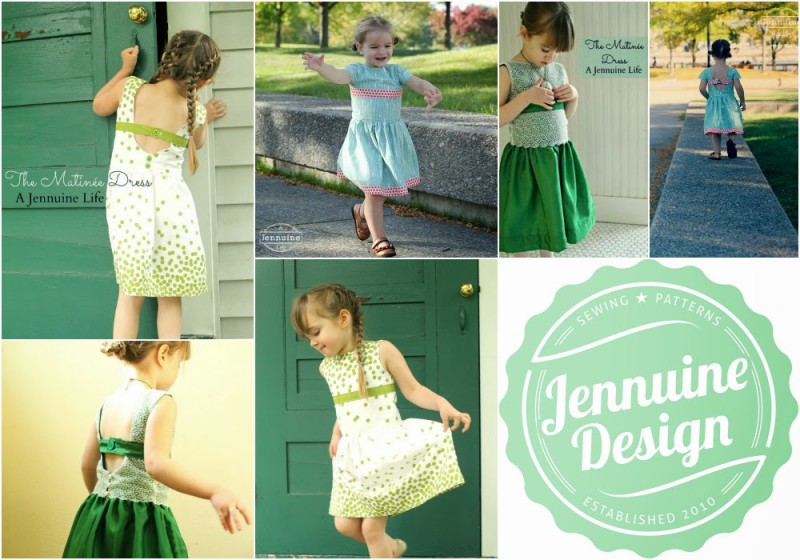 **Selection closed** Thanks so much for everyone who signed up.

Folks, I'm finally ready to test my first garment pattern! I've been working, working behind the scenes to get my Matinée Dress ready to go. With a lot of help from Lauren Dahl's Pattern Workshop course (affiliate link), I've been able to get it close enough to complete to be able to test.
Testing will be from April 7 – 13. This does coincide with Kids Clothes Week, so if you are selected to test this pattern, you are welcome (and encouraged) to share your finished garments in the KCW project pool.
As a new designer, I need all the exposure I can get, so this will be an open test – please share on any social media platforms you'd like to as you work on your Matinee Dress!
We'll be using the hashtag #matineedress.
I'll utilize a private Facebook group for the testing period so we can all share our progress and ask questions in a visible forum.
A little about the Matinée Dress:
The bodice has a pseudo bateau neckline in the front giving no clue of the plunging open back with the simple sash to keep it closed Cap sleeves and a contrasting hem band give options to make your Matinée Dress unique. I'll also be testing a peplum length to give an option for a top.
Please only sign up if you are able to complete the test in this time frame. I will need at least two pictures of the finished dress being worn by a child meeting the size guide in the chart below. I'm hoping to get 2-3 testers in each size.

Matinee Dress by Jennuine Design Pattern Tester Signup form.
Please complete the form even if you've already signed up on my general Jennuine Design pattern tester signup. This way I'll know you're able to meet the time frame for this test.